08 Nov

Weekly State of the Markets and Swing Trading Ideas Report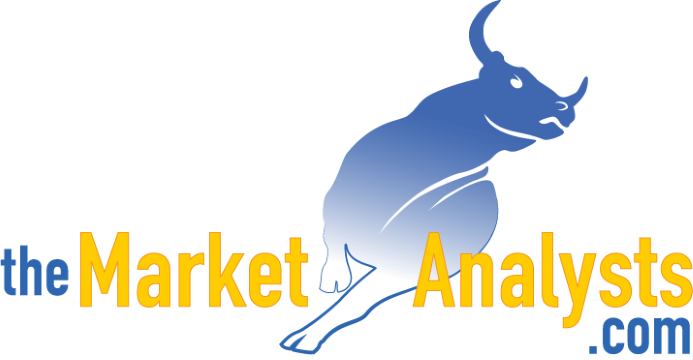 SWING TRADING OF 3X ETF'S , STOCKS,  E MINI SP 500 FUTURES,  AND MOMENTUM GROWTH STOCK RESEARCH SERVICES VIA SUBSCRIPTION
StockReversals.com Members get an exclusive 25% coupon offer to join our SRP Swing Trade or Momentum Growth stock TPS  subscription services. 
---
Read up on all 5 Subscription Options at
TheMarketAnalysts.Com or bottom of this Report
---
SWING TRADING OF 3X ETF'S , STOCKS,  E MINI SP 500 FUTURES,  AND GROWTH STOCK RESEARCH SERVICES VIA SUBSCRIPTION
---
Weekly  Stock Market and Trading Strategies Report Week of  November 9th
" I haven't sent you an email for a long time and now I grab the opportunity to thank you once again for extraordinary services you are offering, I really couldn't ask for more! You are doing a fantastic job and there are no words for your professionalism, consistency and accuracy, not to mention how easy you make trading seem…we all know how difficult it is actually! Btw I have been a member of your 3xETF service for almost six months and I am really happy with that too… I don't want to be without your service , not even for one day… Again thanks a million and my best wishes to you and your family!"

–  Bill L.  SRP/3x ETF member  10/30/2020

Notes:  
Bottoming signals last week proved prescient

CNN Fear gauge still at 40, but up from 30 a week ago

Election over, Mercury goes direct, End of October fiscal year ends, market rallies with more certainty

Biotech on verge of massive breakout (XBI ETF Chart)

Chip and Chip equipment stocks rip higher last week (5 G launches etc)

Percentage of NASDAQ stocks above 50 day EMA line moves to bullish readings (Chart)

SP 500 Major Wave 5 underway to 4000 possible target (Chart)

Gold rallies following Banister 13 week correction pattern, could run to highs (Chart)
---
Recent results:
Stock ,ETF , and SP 500 Futures Swing Trading plus Growth Stock Investing options for members
Read up at TheMarketAnalysts.com for all Advisory Subscription Services and Track Records
It's best to belong to three or four of my subscription offerings at the same time to have the most opportunities across all market conditions with multiple shots on goal! Asset allocation as a Trader is key for long term success in all environments– Dave
Another great week across the 4 services for members:
Stocks-  4 new alerts this week, CGC rips higher Friday, SDC profits of 10% taken

3x ETF-  LABU profits taken, looking to re-enter, also reviewing 2-3 new positions to enter

ES Futures-  Nice profitable trade taken early in week on the upside

TPS-  Multiple positions moving higher last week, 1-2 new positions coming out over next 5 weeks
---
General Market Summary:  Updated Banister Market and Elliott Wave Views on SP 500
 SP 500  and Market Commentary 
Last weeks notes:
Mercury Retrograde started October 13th and I warned that would cause more volatility and disruption. I have also gone over the Pre-Election jitters being an issue, and also October Fiscal year end related selling that happens every year for Mutual Funds. Add to that the COVID scare and its not the best time for predictions or behavioral patterns to play out as planned.

With that said, we have the Put to Call ratio at .77 on the weekly views, the highest Bear reading since June.  Also the CNN Fear gauge is at 30 (Low number is high fear) the lowest reading since the post Corona lows, but could still move lower… Seasonality favors investors typically from November into May following a rough August-October window most years. 
All of that added up to a strong relief rally, the Election completed, Mercury went direct, Put to Call ratio dropped, and Covid scare seemed to get digested for now.
We are now in the seasonably favorable window into April/May, with obvious waves within along the way.  It appears we are in Major Wave 5 from the 2195 lows of March 2020 to all time highs. A standard rally to 4000 for this 5th wave relative to the prior Waves 1 and 3 would make sense, but one week at a time.
The CNN Fear gauge is still reading 40 even after last weeks rally, which argues for more upside into year end likely along with the wave patterns.
The reason I spend time on Elliott Wave patterns on SP 500 is so I can decide when to step on or off the trading gas for my subscribers across various services, and this past week we started stepping on the gas. CGC one example we traded into at 22.50 and under on Friday morning and we were banking 10-11% gains by the early afternoon.
This week we may consolidate gains some, but watch XBI ETF as likely try to mount another rally soon after the late week pullback. We closed out LABU for gains but are looking to re-enter (70 area at one point, closed in 64's).
Charts on SP 500 weekly with Banister Wave Count, XBI ETF, GOLD which looks bullish after a 13 week Banister correction pattern, and also the % of NASDAQ stocks above 50 day EMA Line charted as well.
---
Consider joining for powerful upside potential in a portfolio of 7-12 names that is dynamic and moving. We closed out several for 60% plus gains lately to make room for new positions.  Adding two more between now and year end, and several in buy ranges currently. Among winners this year OTRK, VIR, TFFP, PRVB and more!
 Email me for a 25% coupon at dave@themarketanalysts.com to try it out.
Read up at Tippingpointstocks.com 
---
In addition to being a member of various services,  you can follow my comments during the week: 
Twitter @stockreversals
Stocktwits @stockreversals for commentary and or in my subscription services to stay up to speed daily. 
Follow me on  Linked In as well where I provide periodic updates to professionals
---

Each week I try to come up with some fresh ideas, repeats as well if they have not broken out yet, or I remove prior ideas if they already ran up.   
ETSY Up 20% last week off this list (Still looks good), ASO also a big winner, along with TER and CRSR to name a few more.
Retail, Building materials,
 Ideas:  Some repeated if still looking bullish and others newly added
ETSY- Up 20% last week off this list, but still attractive in 5 week base not far off highs
GO- 5 weeks tight base, right side of a cup and handle pattern. 347 grocery discount outlets. Broke out and pulled back last week, earnings this week, interesting growth stock. 
 GHLD-Recent IPO, 3 weeks tight close near highs, Relationship based mortgage services etc.
BIG- 13 weeks tight flat base not far off 52 week highs. 1404 Discount store operator
TREX- 5 week base not far off 52 week highs. Wood alternative decking materials and more.
FIZZ- 3 week corrective base to 10 week line test. Non alcoholic beverage maker.
DG- 5 weeek overall corrective base tested 10 week line already. Runs 16,368 Dollar General stores
FND- 5 week base near highs, tested 10 week line. Multi channel retailer of flooring materials.
TSM- 5 week base near highs, looks like a breakout again for Taiwan Semiconductor
HOLX- 15 week overall base, moving up right side for breakout. Develops imaging and diagnostic systems for women
FUTU- 15 week flat base. Chinese holding company that offers online brokerage platform
VIVO- Back on the list, 5 week flat base testing 10 week line on lower right side of base.  Diagnostic test kits.
BRP- 10 week overall base near 52 week highs breakout. Insurance products broker to 450,000 clients 
Read up on my various offerings to take advantage of Bull and Bear cycles in the markets below
---

We offer 5 different subscription services for our Members, helping you cover the gamut of SP 500 futures trading with tax favorable treatment, Long Term Growth Stocks, Swing Trading, and Auto-Trade execution service for SP 500 futures trading.
Read up at TheMarketAnalysts.com for more details  Track Records available for all services!
---
Read up on my various offerings to take advantage of Bull and Bear cycles at TheMarketanalysts.com
Swing Trading  and Momentum Stock Services: 
Stock  Swing Trading, 3x ETF Bull and Bear Swing Trading, E MINI/Micro-MINI Futures Trading, Momentum Growth Stock investing
Flagship SRP Stock Swing Trading and Market Forecast Service:  Track Record  is online, 10 years since August 2009 inception, 70% profit rate trading stocks based on fundamental and behavioral patterns both. Morning Pre Market reports, Buy and Sell alerts, follow on advice daily on all positions, SP 500 Banister Wave models daily. Monthly, Quarterly, Annual options.
3x ETF Service on Stocktwits.com :  $40 a month,  Track Record   is online. Pull more money from the market bull or bear with my Behavioral based and contrarian approach to 3x ETF trading!  80% success rate since inception! We solely trade 3x ETF Bull and Bear pairs as the market dictates. Read up at The3xetftrader.com   Use the Subscribe tab to join off your desktop on Stocktwits  
Stocktwits SP 500 Futures Service:  $50 a month,  Join the Trading Room and Follow my SP 500 guidance, Charts, and trade yourself with my alerts and guidance  Tax Favorable trading. See details here:  Stocktwits.com
Auto-Trade ES Futures service–  ESAlerts.com $149 a Month, $349 Quarterly, We auto execute Micro-MINI contracts $1,500 per contract roughly for members who are too busy to handle alerts and trading on their own.  Track Record on fire since Late April change to Micro-Mini's. 
Tipping Point Stocks–  A long term momentum growth stock service looking for 50-200% gains. Recent sample TFFP up 200% in 11 weeks!   Join and add momo growth stock plays to your swing trading! Use Coupon SAVE25 to save 25%.
---
Contact Dave with any questions (Dave@themarketanalysts.com)