17 May

Weekly State of the Markets and Swing Trading Ideas Report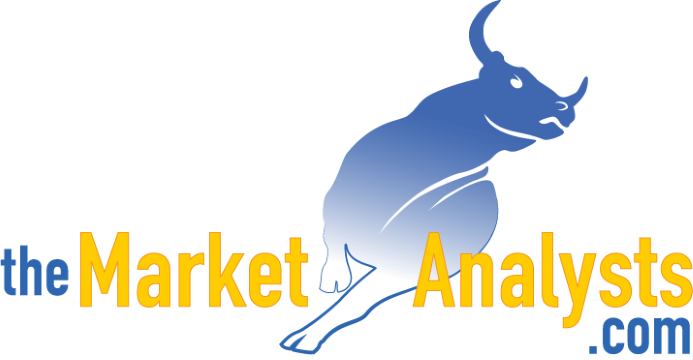 3x ETF, SP 500 Futures, Market Forecasting, and Stock Swing Trading services via Subscription
---
StockReversals.com Members get an exclusive 25% coupon offer to join our SRP Swing Trade subscription service. 
Read up on all 5 Subscription Options at TheMarketAnalysts.Com or bottom of this Report
---
Weekly  Stock Market and Trading Strategies Report Week of  May 18th
"At a time like this, I really appreciate people like you who have chosen to give back/pay it forward when it'd prob be easier to just trade for yourself. Thanks for literally sharing the wealth!"  Cam- 3x ETF member
Notes:
Markets pull back Mid week then rally up on Friday
NYSE ABC Chart showing possible end of correction? Must thrust asap though
PopCorn like action in stocks with new Danny Daytraders abound ( Cautious- Chart)
Dumb money bets on markets rising nearing contrarian levels (Bearish- Chart)
Put to Call Ratio still at Bearish readings (Bearish- Chart)
NASI momentum indicator for NASDAQ back to "Normal" readings (Chart)
Swing Trade Ideas list updated, 8 names repeated , 6 new…
---
Recent results and notes: Stock ,ETF , and SP 500 Futures Swing Trading Results
Read up at TheMarketAnalysts.com for all Advisory Subscription Services and Track Records
It's best to belong to three or four of my subscription offerings at the same time to have the most opportunities across all market conditions with multiple shots on goal!– Dave
After a dip during the week, markets attempted a rebound on Friday.  In the 3x ETF service we shorted the market in advance of the big drop, seeing huge moves in our favor in TZA and DRV which we took profits on of 12-20% each. In the SRP Stock Trading service we added two new positions late in the week, both moving up sharply, and also took profits on DRV ETF after being high in cash going into Monday last week. In the Futures service we once again hit for a 50 point profit trade shorting the ES contract. Tipping Point Stocks long term research service put out a new report and already up sharpy by end of day Friday.
---
Swing Trading Services:
Flagship SRP Stock Swing Trading and Market Forecast Service:  Track Record  is online, 10 years since August 2009 inception, 70% profit rate trading stocks based on fundamental and behavioral patterns both. Morning Pre Market reports, Buy and Sell alerts, follow on advice daily on all positions, SP 500 Banister Wave models daily. Monthly, Quarterly, Annual options.
3x ETF Service on Stocktwits.com :  $40 a month,  Track Record   is online. Pull more money from the market bull or bear with my Behavioral based and contrarian approach to 3x ETF trading!  We solely trade 3x ETF Bull and Bear pairs as the market dictates. Read up at The3xetftrader.com   Use the Subscribe tab to join off your desktop on Stocktwits
Stocktwits SP 500 Futures Service:  $50 a month,  Join the Trading Room and Follow my SP 500 guidance, Charts, and trade yourself with my alerts and guidance  See details here:  Stocktwits.com
Auto-Trade ES Futures service–  ESAlerts.com $149 a Month, $349 Quarterly, We auto execute Micro-MINI contracts $1,400 per contract roughly for members who are too busy to handle alerts and trading on their own.
---
General Market Summary:  Updated Banister Market and Elliott Wave Views on SP 500
 SP 500 and Other Index commentary:
Last weeks comments repeated:
"We also have likely a few million new day traders and traders joining the fold since the market crash and since Covid-19 put people out of work or laid off for now.  Charles Schwab noted 600,000 new accounts opened in one month alone for example. I think many of these newly active traders are pushing tech and medical tech to parabolic popcorn popping like movements.  This action is likely not sustainable and this behavior comes near tops typically.  However, we may get a parabolic blow off in the NASDAQ index (QQQ ETF) ahead before a larger pullback."
Just to update those comments on  5/17 Report:
We did get a pullback this past week and my services shorted the ES contract profitably, also took positions ahead of the drop in TZA Bear ETF (Small Caps) and Real Estate with DRV ETF.  We booked big gains into the decline.  Was that the end of the correction?
The SP 500 had an ABC Flat double bottom at 2761 area on the ES.  The NYSE had an ABC Zig Zag a bit deeper retracement.  The NASDAQ a fairly light retracement as money continues to chase Tech and Medical Tech names.
We could still go lower across the board as the shallow retracement on the SP 500 which I cover the most seems to be not quite enough for an ABC Wave 2 in my opinion.  Time will tell… and we will trade accordingly.
Danny Daytrader running wild… the Popcorn Market
Note the massive increase in trading volumes up 300% over same period in 2019 (April) as the "Danny Daytrader" market sees massive influx of new online trading accounts and zero commission trading ramp. This is causing those crazy one day 20, 30, 40, 50 , 80% moves in individual stocks.  At some point this ends badly though, because its never this easy… A perfect storm of Robin Hood forcing the brokerages to go to zero commissions, coupled with lots of people at home trading stocks in their kitchen due to Covid-19 shutdowns.
Trading Activity Chart:  Top line is SP 500, Bottom "HOCKEY STICK" move is daily active trading volume spike!

Bullish DUMB MONEY running wild.  We have the small retail traders making historically bullish bets on the markets as we have moved higher, again another warning sign of one more leg down yet.
Small Trade Bullish Options Contracts Chart:
Bottom line is we had a nice correction this past week as I had projected was likely.  Bullish Dumb Money, Put to Call ratios, and a light SP 500 correction relative to the 5 waves up off March 23 lows has me still in the watch for deeper pullback mode between now and Mid June.  NYSE has to surge up shortly or we could work lower across the indices.
The NYSE has completed an ABC correction after a 5 wave move  which MAY qualify as a correction low this past week.  Must surge as I said above.
Surge in day trading has me cautious, reminds me of 1999…. lets make hay while the sun shines though
However, the SP 500 correction is shallow as well as the DOW and NASDAQ so we will see if we get more pullback into Mid-June. I'm still thinking we may see 2660's before this is a valid ABC Pullback in the SP 500.
 NYSE CHART: ABC MAY have completed, not sure yet… needs to surge quickly or we continue to work our way lower yet. 
SP 500 Chart: 5 week base pattern in a 200 point range (Held up by AAPL, NFLX etc)
 Put to Call Ratio still bearish on a contrarian basis
NASDAQ NASI indicator back up to normal levels (Getting tired?)
---
 Other Indicators and or Charts:
Advisor's start turning more bullish: (Contrarian signal, but still room to move a little higher)
Advisors are now 47% Bulls and 26% Bears.   (Last week 48 Bulls and 27 Bears). At the bottom or near bottom after the first bounce we were around 41% Bears and 30% Bulls, this has now reversed and typical near the final leg of a rally up off lows.
---
Consider joining my subscription services at TheMarketAnalysts.Com for tradeable ideas and updates daily, 3x ETF, SP 500 Futures, Stock Swing Trading and Long Term Growth stocks (PRVB one example)
If not you can follow my comments during the week: 
Twitter @stockreversals
Stocktwits @stockreversals for commentary and or in my subscription services to stay up to speed daily. 
Follow me on  Linked In as well where I provide periodic updates to professionals
---

Its a New Economy, think outside the box: 14 ideas this week
7 weeks in a Row of great ideas with a 80-90% success rate including last week!  Each week I try to come up with some fresh ideas, repeats as well if they have not broken out yet, or I remove prior ideas if they already ran up.
Last weeks big winners were DDOG, NFLX, ZYXI, SSRM, VRTX, ZM and others
Price per share doesn't matter, what matters is % movement!
Repeated from Last week:   8 from last week 
CATS- 2nd week in a row on list, could have sharp rebound as Tele-Health play ahead
AMD 5 weeks consolidation base pattern for chip leader
SFM- 2nd week in row, Covid 19 healthy eating trend play. Organic and Vegan diets accelerating, 2 week tight base
KL- Gold miners consolidating and could run if Gold breaks back to the upside, 4 weeks tight pattern
PFSI- PennyMac Financial services mortgage loans as well as Investment Management activities, 3 weeks tight.
TTWO- Take 2 Software benefiting from Online gaming etc.  7 week ascending base pattern.
BMY- Bristol Myers in 4 week overall consolidation,  moved up off this last last week, but very low PE, very diversifed Pharma/Biotech hybrid company
INVA- 6 week flat base. Develops small molecule drugs for respiratory disease with Glaxo
6 New Names for 5/18:  
DBX- Making a return to the list. 2 weeks tight near recent highs, could rip up and run.
SIMO- 7 weeks flat base could break to the upside. Taiwan chip maker
AUDC- Making a return after a few weeks off list. 3 week ascending base Voice over IP play
DT- 4 week ascending base. Allows customers to modernize and automate IT Operations
NLOK- Norton Security combined with LifeLock, 15 week overall base near highs. Internet security play.
GOLD- Barrick Gold was on list a few weeks back and it popped 20%.  Now in a nice 4 weeks tight base.
Read up on my various offerings to take advantage of Bull and Bear cycles in the markets below
---

We offer 5 different subscription services for our Members, helping you cover the gamut of SP 500 futures trading with tax favorable treatment, Long Term Growth Stocks, Swing Trading, and Auto-Trade execution service for SP 500 futures trading.
Read up at TheMarketAnalysts.com for more details  Track Records available for all services!
---
 The3xETFtrader.com–  Swing trading Bull or Bear 3x ETF securities only. Hosted on Stocktwits.com for just $40 per month.  A great way to trade bull and bear reversals using my behavioral pattern analysis with a twist! Launched in late September 2019 and already establishing a strong track record of profitable trades!
StockReversalsPremium.com–  Swing Trading with SMS text, Email, and Post on each alert, morning pre market reports daily on the SP 500 forecasts, position updates, and strategy notes. 70% success rate in 6 years of advisory services!  Track Record of 2019 and 2020 Trades  
Tippingpointstocks.com– Growth Stocks with 50-200% upside with our proprietary research! PRVB recent huge winner!   Fresh ideas every month. 
E-Mini Future Trading Service –SP 500 Futures Trading  Hosted on Stocktwits.com…  Incredible track record since Oct 2018 Inception.   Track record online 
ESAlerts.com-  Auto Trading of Micro MINI contracts, $1,400 roughly per position size. $5 move for each 1 point SP 500 move. Trades executed on your behalf based on our Advisory automatically. For those too busy to follow alerts and trade on their own.
Great morning SP 500 Futures trading guidance and alerts! We keep you on the right side of the market direction and trades.  Tax Favorable treatment, simple reporting to IRS, eligible for IRA and Regular Accounts both!
This service focuses on the SP 500 using  my Wave based market behavioral models and then translates that to Futures Trading advice and alerts. Short term and long term views…morning updates, trades and more.
Contact Dave with any questions (Dave@themarketanalysts.com)