07 Jun

Weekly State of the Markets and Swing Trading Ideas Report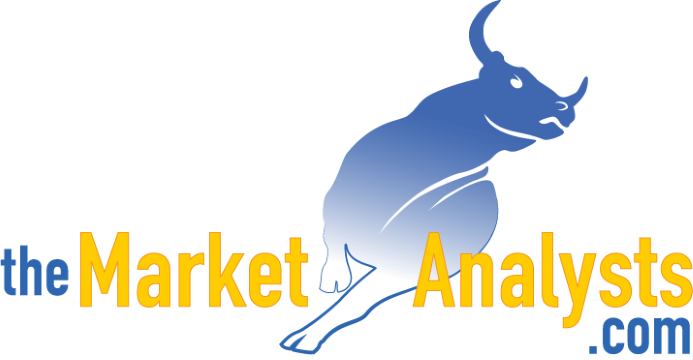 3x ETF, SP 500 Futures, Market Forecasting, and Stock Swing Trading services via Subscription
---
StockReversals.com Members get an exclusive 25% coupon offer to join our SRP Swing Trade subscription service. 
Read up on all 5 Subscription Options at TheMarketAnalysts.Com or bottom of this Report
---
Weekly  Stock Market and Trading Strategies Report Week of  June 8th
"At a time like this, I really appreciate people like you who have chosen to give back/pay it forward when it'd prob be easier to just trade for yourself. Thanks for literally sharing the wealth!"  Cam- 3x ETF member
Notes:
Market remains in confirmed uptrend
5th wave up from March 23 low hits my 3200 target on Friday, could be topping shortly
Alternate count is Wave 1 of 5 of 3 is nearing completion from 2760's lows
Put to Call Ratio at 5 year lows (Contrarily Bearish)
Unemployent numbers are skewed- See Notes
---
Recent results and notes: Stock ,ETF , and SP 500 Futures Swing Trading Results
Read up at TheMarketAnalysts.com for all Advisory Subscription Services and Track Records
It's best to belong to three or four of my subscription offerings at the same time to have the most opportunities across all market conditions with multiple shots on goal! Asset allocation as a Trader is key for long term success in all environments– Dave
We started a contrarian play in the 3x ETF service late in the week and are considering adding to that 1/2 position on Monday.  The Stock Trading service added a few new positions including a SPAC play like VTIQ/DEAC which we alerted early on, many of our positions are in base patterns. Futures service hit for a 40-70 point gain going long the ES (SP 500) contract.  Tipping Point Stocks long term momentum service is looking to add a position early this week with our latest report.
---
Swing Trading  and Momentum Stock Services:
Flagship SRP Stock Swing Trading and Market Forecast Service:  Track Record  is online, 10 years since August 2009 inception, 70% profit rate trading stocks based on fundamental and behavioral patterns both. Morning Pre Market reports, Buy and Sell alerts, follow on advice daily on all positions, SP 500 Banister Wave models daily. Monthly, Quarterly, Annual options.
3x ETF Service on Stocktwits.com :  $40 a month,  Track Record   is online. Pull more money from the market bull or bear with my Behavioral based and contrarian approach to 3x ETF trading!  We solely trade 3x ETF Bull and Bear pairs as the market dictates. Read up at The3xetftrader.com   Use the Subscribe tab to join off your desktop on Stocktwits
Stocktwits SP 500 Futures Service:  $50 a month,  Join the Trading Room and Follow my SP 500 guidance, Charts, and trade yourself with my alerts and guidance  See details here:  Stocktwits.com
Auto-Trade ES Futures service–  ESAlerts.com $149 a Month, $349 Quarterly, We auto execute Micro-MINI contracts $1,400 per contract roughly for members who are too busy to handle alerts and trading on their own.
Tipping Point Stocks–  A long term momentum growth stock service looking for 50-200% gains. Recent samples CRBP, ATOM and more! Join and add momo growth stock plays to your swing trading! Email me for coupon
---
General Market Summary:  Updated Banister Market and Elliott Wave Views on SP 500
 SP 500 and Other  commentary:
Last Weeks SP 500 Forecast Note: *May 31st Report*
"The SP 500 which I forecast also breaking out of a 4 week range to the upside and could be heading to the 3200-3215 area ahead as we move into June trading."
This worked out as the SP 500 hit 3212 on Friday as the Unemployment numbers were skewed positive due to what looks like an error in the stats, but nonetheless provided the fuel for the markets to gap up and run.  We may be getting at or near a 5th wave high from the March 23 lows, and or a Wave 1 of 5 waves of  a larger Wave 3 high from 2760's.   In either event, now hitting that 3200 area means nosebleed levels are being hit
To wit, the Put to Call ratio is now at a 5 year low. Meaning, everyone is betting long and there is little protection for downside.
To be sure, and as I have pointed out numerous times, we have an abundance of new Day Traders in the market due to Covid-19 closures and lock downs, stay at home rules and more.  This has led to a four fold increase in daily trading volumes and has pushed many stocks to parabolic type levels at this time.
Bottom line is the uptrend remains intact, but we are finally hitting my 3200-3220 area projections and correction is now overdue possibly within days to a week or so.
I have two Elliott Wave counts below, which I hate  to do but I'm going to put them both up as I see them as both valid.
One shows a 5th wave now nearing completing, which means a larger Wave 2 ABC of some type is due. This could take us back into the low 2800's.  The second option says we already  had 5 waves up (which is what I've been working with), and we had an ABC correction to 2760's.  This is now the  1st wave of 5 new waves up from 2760 area.
In either event, a near term correction is getting close… many leading stocks are starting to show signs of getting tired
The two counts of SP 500 charted out:
---
 Other Indicators and or Charts:
Investment Advisor's extremely bullish with few Bears: (Contrarian signal)
Source:  LMTR.COM   CLICK
"Stock Market Sentiment Indicator Moves Into Cautious Territory.  We use a number of sentiment indicators as contrarian guides on where the market is headed since investors inevitably are wrong.  One of our favorites is the Investors Intelligence bulls/bears poll of more than 100 newsletter writers. The latest survey shows that the difference between the bulls and bears expanded further, reaching +29.8%, from +26.7% a week ago. That is the widest positive spread since late Feb and is entering a level that tells investors to be cautious (See chart below). The bulls advanced to 53.5%, from 50.5% a week ago. That is approaching the 55% area that is suggestive of a potential trading top, last shown in  mid-February.. The bears barely changed at 23.7%, just below the prior 23.8% count. That is the lowest number since the first week of March, after readings below 20% throughout the prior year. In summary, this indicator is saying that the stock market may be moving into overbought levels."
---
Consider joining my subscription services at TheMarketAnalysts.Com for tradeable ideas and updates daily, 3x ETF, SP 500 Futures, Stock Swing Trading and Long Term Growth stocks (CRBP one example)
If not you can follow my comments during the week: 
Twitter @stockreversals
Stocktwits @stockreversals for commentary and or in my subscription services to stay up to speed daily. 
Follow me on  Linked In as well where I provide periodic updates to professionals
---

It's a New Economy, think outside the box:  
Each week I try to come up with some fresh ideas, repeats as well if they have not broken out yet, or I remove prior ideas if they already ran up.
Last weeks big winners were CRNC up  19%, (33% at the highs) ZYXI up 11% and NARI up 20% at the highs
Price per share doesn't matter, what matters is % movement!
Repeated from Last week:   (Consolidating or did not yet break out)
CATS- 5th week in a row on list, could have sharp rebound as Tele-Health play ahead, 7 week corrective base
AMD 8 weeks consolidation base pattern for chip leader
SFM- 5 week corrective base, Covid 19 healthy eating trend play. Organic and Vegan diets accelerating
INVA- 9 week flat base, New CEO, develops small molecule drugs for respiratory disease with Glaxo
CHGG- 5 week corrective base, online education tools, textbooks, etc. provider.
DDOG- 4 weeks tight, first wrote up at 53 but still looks good in 60's
LVGO- 5 weeks tight base, written up many weeks ago before huge run, now consolidating. Remote medical management devices
GDDY- 5 Week base, On the list again for 2nd straight week after being on a few weeks ago and moving up sharply. Go Daddy seeing rise in revenues and in a 3 week tight base now ear the highs
SIMO- 9 week overall flat base with a 1 week spike up the week we had it on our list recently.
PETS- 6 week corrective base near highs for Pet Meds express.  Testing 10 week EMA line.
New Ideas:
SAMA- Blank Check Company (SPAC) looking to merge into Medical Cannabis producer out of Latin America with a dramatic cost advantage vs Canadian Peers
DXCM- Provides remote monitoring for Diabetes patients. Was on our list before breaking out a few weeks ago, has corrected/consolidated to 10 week EMA line.
BLDP- 21 week overall base pattern. Fuel Cell Technology for transportation/shipping sectors
AXSM- 6 week corrective pattern and gap fill for this emerging Depression drug Biotech with nice pipeline/results.
Read up on my various offerings to take advantage of Bull and Bear cycles in the markets below
---

We offer 5 different subscription services for our Members, helping you cover the gamut of SP 500 futures trading with tax favorable treatment, Long Term Growth Stocks, Swing Trading, and Auto-Trade execution service for SP 500 futures trading.
Read up at TheMarketAnalysts.com for more details  Track Records available for all services!
---
 The3xETFtrader.com–  Swing trading Bull or Bear 3x ETF securities only. Hosted on Stocktwits.com for just $40 per month.  A great way to trade bull and bear reversals using my behavioral pattern analysis with a twist! Launched in late September 2019 and already establishing a strong track record of profitable trades!
StockReversalsPremium.com–  Swing Trading with SMS text, Email, and Post on each alert, morning pre market reports daily on the SP 500 forecasts, position updates, and strategy notes. 70% success rate in 6 years of advisory services!  Track Record of 2019 and 2020 Trades  
Tippingpointstocks.com– Growth Stocks with 50-200% upside with our proprietary research! CRBP recent huge winner!   Fresh ideas every month. 
E-Mini Future Trading Service –SP 500 Futures Trading  Hosted on Stocktwits.com…  Incredible track record since Oct 2018 Inception.   Track record online 
ESAlerts.com-  Auto Trading of Micro MINI contracts, $1,400 roughly per position size. $5 move for each 1 point SP 500 move. Trades executed on your behalf based on our Advisory automatically. For those too busy to follow alerts and trade on their own.
Great morning SP 500 Futures trading guidance and alerts! We keep you on the right side of the market direction and trades.  Tax Favorable treatment, simple reporting to IRS, eligible for IRA and Regular Accounts both!
This service focuses on the SP 500 using  my Wave based market behavioral models and then translates that to Futures Trading advice and alerts. Short term and long term views…morning updates, trades and more.
Contact Dave with any questions (Dave@themarketanalysts.com)