14 Jan

TPS Report- HYRE

HYRE -$3.50 area-

This was a Research Report on January 11th published for Subscribers to our Tippingpointstocks.com growth stock service , we look for 50-200% potential upside over 6-18 months.

HYRE has been as high as $7.80 in March 2019 for over a 100% gain!!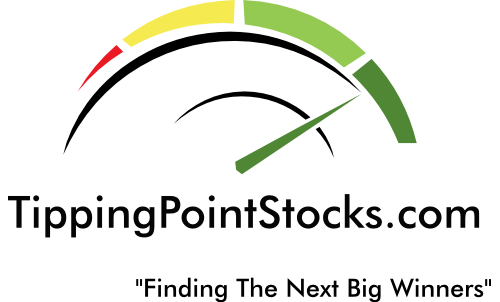 ---
HyreCar is a car sharing marketplace that allows car owners to rent their idlecars to Uber and LYFT drivers safely, securely and reliably. The HyreCar model allows for unlimited fleet scalability to satisfy fluctuating transportation demand in cities all around the United States. By sourcing individual car owners, part-time drivers easily enter and exit the market and supply-demand dynamics are enabled to float freely on a day by day basis. 
A play on the Ride Sharing Economy, at a Tipping Point for Investors to get in early as the business is close to taking off and margins expanding dramatically at the same time.
You can get a Price to Sales multiple expansion at the same time profitability shows up, and that is when you can see huge moves. HyreCar offers to lease vehicles to would-be Lyft and Ride sharing drivers in multiple cities around the country.  A platform that is set to explode in our opinion in 2019 and 2020.  Fleet of available cars currently at 1600 being utilized via HYRE,  with goals to hit 10,000 by end of 2019, or 600% potential growth this year alone.   We explain why this stock is at a tipping point to invest in now before the metrics of the business model really take off.- Dave
---
Buy up to $4 per share adding on dips to $3.25 if they happen. 
12-15 month price targets are $7-$18.50, for 100% to as much as a 500% move on the high end.
---
Shares outstanding: 11.7 Million;  Fully diluted 14.5 Million
Current Market Cap: 41 Million  Cash 8 million
2.5 Million shares sold in June 2018 IPO at $5 per share
Revenues: 10 million assumed 2018, 3 million in 2017, and 50-60 million run rate by end 2019
---
Bullet Points:
Potential 2019 year end revenue run rate as high as 110 million, or 1100% growth rate!
Gross Margins expanding from 11% in 2017, to 45% in  2018 quarter 3, to 62-67% in 2019!
Platform should explode in 2019 as  they go from 1,600 cars in service to a goal of 10,000 end of 2019
More demand than supply means pricing power and explosion in revenues potential
Company may turn an actual earnings per share profit by end of 2nd quarter
Trading below $5 IPO price with 37% insider ownership
Revenues could ramp from 10 million in 2018 projected to a run rate of 50 million to as high as 110 million going into 2020 in our opinion
12-15 month price targets are $7-$18.50, for as much as a 500% move on the high end.
Mike Grondahl of Northland Securities listed HYRE this week as his #1 pick for 2019
I spoke with CFO Scott Brogi and CEO and Founder Joe Furnari on January 10th at length in preparing this report- Dave, Chief Strategist and Founder
In the December month alone, HYRE experienced UBER/LYFT driver demand for HYRE car drivers of 24,000 applying for cars on the platform.   Sounds great except they only have 1 ,600 cars on the road and have been unable to meet demand from drivers, a good problem though…  this shows you the massive demand and scaleability of the model that has not even  been tapped into.
Initially HYRE started out with the sole idea to use Peer to Peer car lending from one person to an Uber or Lyft driver, but the issue there is getting enough cars efficiently to meet the demand.  They are now transitioning the model from Peer to Peer to Fleet availability. A recent hire, Brian Allan looks like that will turn things around and the shares have been moving up since he was brought on board.
They hired Brian Allan, on December 20th of 2018,  a 40 year veteran in the Automotive industry with high acclaim and he plans to move the network to 10,000 cars in operation by the end of 2019.
Even if Brian meets half of that goal  HYRE could see revenues grow from 10 million in 2018 to 50-60 million annualized run rate in our opinion, if not higher,  by the end of 2019. 
There is still room for peer-to-peer, Allan said, but HyreCar will reinforce that supply of vehicles by securing OEM and dealer group alliances. He declined to disclose potential partnership names. In November, HyreCar partnered with dealership Reedman Toll Auto Group.

Allan said he hopes to take the company to the next level by tapping the "tremendous scale and volume" that dealers have. "It's so much more efficient to upload one company with dozens and dozens of vehicles versus peer-to-peer," he said.

In addition to securing more fleet partnerships, Allan said making the onboarding process more efficient is another priority. Instead of manually uploading each individual car onto the platform, which Allan said can be laborious, he plans to automate that process so that "it is effortless for the dealer to offer their vehicles to [HyreCar's] consumers at a large scale."– SOURCE 
We believe that number may prove conservative but still represents 400% growth year over year.  As it stands, the platform went from 3 million in revenues in 2017 to 10 million projected in 2018, and we  think 50-60 million run rate or higher is possible by end of 2019 depending on deal or OEM agreements.
The current market cap of the company is only 41 million.  Should they  hit 4,500 units of cars on the road by year end and be at a run rate of 50 million and the market assigns them a price to sales ratio of 2x sales (Which would be low by the way) the stock should at least double from here to $7 or higher in 12 months or less in our opinion.
The big catalyst we see is that Gross Profit margins are beginning to soar because the company has set up insurance processes and services that have dropped their costs per car dramatically.  A HYRE driver pays one daily fee for insurance and rental and its all in one, as more drivers come onto the platform the net loss of insurance claims drops on a relative basis and the margins continue higher. The company has dialed in the commercial insurance solution where a driver who rents from HYRE can tag and plate a  rental car in-state in one move. This has simplified the process and allows HYRE to get someone on the road quickly.
Direct insurance costs were as much as 39% of cost of good sold, and those are dropping fast leading to more profitability.
In speaking with CFO Scott Brogi this week, he sees gross margins going from 45% in 3rd quarter 2018 to 62-67% in 2019 on average.  If you combine gross margins dramatically improving at the same time as cars come onto the platform to meet demand and revenue explodes, he thinks they could actually turn a profit in the 2nd quarter of this year, way ahead of schedule!  On top of that, you have LYFT and UBER likely going public in the 2nd quarter and investors will be looking around for other plays on ride sharing.
Our targets on the low end are $7 and the high end $18.50 in 12-15 months or less
We project that on the very high end, HYRE could be going into 2020 with an annualized revenue run rate of 110 million or 27 million per quarter up from 10 million for all of 2018.  That type of growth rate should put a multiple of at least 2x sales and a possible high end price target of $18.50 in 12-15 months!
Summary:
Gross margins are expanding quickly at same time revenues should start to ramp
Cash flow break even and actual profitability could happen in 2nd quarter
Demand outstrips supply of cars, HYRE can ramp up quickly to meet demand
Possible partnership with major automaker could push shares way up
Growth rate of 400-1100% possible over next 12-15 months
Shares are undervalued trading below $5 IPO price
Advice:
We believe the shares can approach the $5 level relatively quickly as shares are getting bought up off the 52 week lows quickly and the stock is in a strong weekly uptrend.  Fair value is probably closer to $7 which we could see by the summer assuming the 2nd quarter projections pan out.  Potential in 12-15 months is as high as $18 per share if they hit 10,000 units on the road and we get a 2x price to sales ratio.
Any agreement with  a major OEM for car sharing and the stock could explode higher
With the above in mind, we do not see a lot of downside in the share price and the upside to downside ratio is in our favor.
We would buy up to $4 per share adding to $3.25 if you see dips.  Hold for at least $7 per share targets before we take some profits, and ride the position. 
As buyers come in and soak up the float of shares from the Dec 24th lock up (6 months after IPO) we could see a large move up.