14 Jun

TPS Buy Research Report- PRVB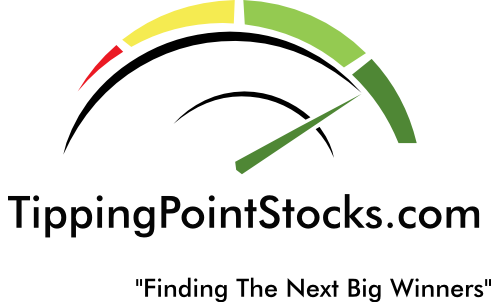 Sharing our June 13th report to TPS members that went out at $10.85.  We see this getting to $22 and then $50 in 12-18 months possibly. Consider joining us and read up at TippingPointStocks.com 
This year we profiled SOLO at $1.25 it ran to $6.  HYRE at $3.85 it ran to $8.03 and SOLY at $5.85 ran as high as $29.  I think PRVD has similar potential of 200-500% gains in 12 months depending, but 100% gains seem very possible by year end if not sooner depending on FDA and other actions. Read on… P.S. An Insider just bought $304,000 worth of shares on June 17th at $12.16 average since this report – Dave
PRVB- Provention Bio Inc.  $10.85 Per share at time of report. Buy ranges 10.50-12 advised. Stop $9
3-6 month target $22 plus  12-18 month $50 possible (2 Billion market cap)
Latest INVESTOR PRESENTATION (PDF Download Link)
Investor Website  (LINK)
Provention Bio, Inc. is a clinical-stage biopharmaceutical company developing novel therapeutics aimed at intercepting and preventing immune-mediated diseases. Our mission is to in-license, transform and develop clinical-stage, or nearly clinical-stage, therapeutic candidates targeting the high morbidity, mortality and escalating costs of autoimmune and inflammatory diseases.

40mm shares outstanding; IPO at $4 in 2018 (High of $8 first day)
Johnson and Johnson subsidiary owns 2.4 Million shares.
Partnered with Amgen  as of Dec 2018 in Licensing deal relating to Gluten indication
12-15 million shares in tradeable float, 42% insider held.
In the past 5 or so years I have written many research reports on Biotech companies, and as we know these can be volatile over various windows of time, but if the science is there and it works, eventually value can be realized. A few samples include QURE at 18, ran to 30, dropped to 5, and recently was $75.  BLUE I wrote up at $25, it ran over $200, first to 197, then to 35, then all the way to 235.  The $25 to $197 run happened in an 8 month window.
Diabetes Breakthrough?
So with that said, bear in mind these can be jumpy price wise but I believe PRVD is at a Tipping Point due to stunning data they released over the weekend in a Scientific Journal as it relates to a multi year study/trial for those subject to risk of Adult Onset Diabetes. FDA action could come next along with possible strategic follow on investors.
Review the slides from the Conference Call presentation on the Diabetes Trial results HERE
This potential advance in standard of care is potentially so revolutionary if in fact this science is now being confirmed, that the valuation could be multi-fold higher in the coming 6-12 months and or years.
Thesis being that there is no other viable option for at risk onset diabetics other than insulin. Therefore the fact that this 14 day one time regimen yielded multi years of positive results in some cases or delays in diabetes onset in at risk participants could change the entire market quickly for diabetics.  Not only those considered "at risk" but those who have been diagnosed as well (A current Phase 3 in trial started this year in April)
"Phase 3 trials are assumed to be pivotal. But since this Phase 2 study showed a noticeable and immediate response in all patients, addresses an orphan population with literally no treatment option, included over 75 patients and lasted so long, it should prove pivotal and approvable by the FDA."

– Lou Basenese, Disruptive Tech Research (June 9th)
Pipeline: LINK
The company also has a good pipeline including Crohns Disease, Celiac (gluten issues), Lupus and more.
Provention's current development pipeline consists of :
A Phase 3 candidate for the interception of type 1 diabetes (T1D)
A Phase 2, clinical-stage immunology candidates for inflammatory bowel diseases  (Crohns) (IBD)
A Phase 2 candidate for the treatment of gluten-free diet non-responsive celiac disease (NRCD)
A Phase 1 candidate for auto-antibody mediated diseases such as systemic lupus erythematosus (SLE)
An investigational new drug (IND)-enabling-stage vaccine for acute coxsackie B virus (CBV) infection and the potential prevention or delay in onset of T1D.
All of these programs have been acquired or in-licensed because of their therapeutic potential to interrupt, delay, reverse or prevent the onset or progression of life-threatening or debilitating immune-mediated disease.
---
Lets back up a bit…  this was the quote from the CEO Ashley Palmer after the results were posted in the New England Journal of Medicine and presented at the American Diabetes Association meeting in San Francisco this past weekend… and backs up what Lou Basenese is projecting, Fast Track approval or Breakthrough Therapy Status.
""Based on these results, we are evaluating a regulatory path forward for PRV-031 in at-risk individuals.  We are also assessing PRV-031 in newly-diagnosed T1D patients in our Phase 3 PROTECT study, which commenced in April. Our broader goal for PRV-031 is to address the continuum of T1D and provide therapeutic options for this life-impacting and life-threatening autoimmune disease that, until now, has seen no disease-modifying innovation since the development of insulin a century ago."
There may be hope for those using insulin pumps and other methods to treat diabetes.  The first potential change in standard of care or prevention since insulin was discovered 97 years ago.
The market responded quickly watching the market cap go from 160 million ($4 per share) to as high as 880 million at the $22.xx highs on Monday. The potential is for a multi-billion dollar indication down the road and for Fast Track FDA status, and or Breakthrough Therapy Status/Accelerated Review etc.
Considering the fact that other fledgling Auto-Immune pipeline companies like Allogene with a 3.2 Billion market cap and only Phase 1 trials underway are valued so much higher ,there is room for PRVD to appreciate with a 440 million market cap at $11 per share.
Commercialization?:
Some believe this could be 1.5 years plus away from commercialization and others think it could be as soon as 6 months or less depending on what the FDA allows. With an at risk population as large as Type 1 Diabetes (40,000 cases per year estimated in the US), and no other alternatives other than Insulin, there is ample reason for the FDA to have pressure to act.  Considering the large population and especially young children at risk, its somewhat similar to what we saw happen with Sarepta (SRPT) relating to Duchenne muscular dystrophy  in kids.  That stock has gone from $4 a few years ago to $123 now and a 9 billion market cap on a smaller indication, but not without lots of consternation and bull and bear arguments.
Comparable to SRPT: 9 Billion market cap for tiny population target vs 440million market cap for PRVB with a massive population target.
"T1D used to be called juvenile diabetes because it mostly impacts youth. As such, it's all the more difficult to manage. As soon as parents find out about the drug's benefits, expect them to behave like any rational parent. They'll demand access immediately. Should you doubt the power of parents, look no further than what happened in the lead up to the approval of Sarepta Therapeutics, Inc.'s (SRPT) eteplirsen for the treatment of childhood muscular dystrophy. Translation: the FDA has an extra incentive (avoiding the wrath of parents) to act swiftly here. The power of parents' influence also promises to accelerate market penetration." – Lou Basenese, June 9th
Parents lobbied FDA panels ad nauseum about Sarepta's drug Etiplersen, almost until the FDA caved in and approved the SRPT therapy under FDA Accelerated Approval in 2016. (The  stock has since gone from $20 to as high as $160 in the last 2.5 years, now around $123.) There was little other hope of relief for these patients.  Yet only 1% of DMD afflicted population would possibly benefit from Etiplersen and yet the market cap is now 9 Billion due to the pipeline as well.  Provention Bio is in a similar sweet spot with a huge patient population, especially under 18 year olds at risk looking for alternatives and potentially prevention options.
The Provention Bio study began the early formations in 2009 and then  started in earnest in 2011. The study included 76 individuals ranging from 8 years old to 49 year old, with the vast majority (77%) 18 years of age or under.  The drug was found to be effective at delaying the development of type 1 diabetes in both children and adults by wide margins over placebo with an average extension of 24 months.  What may be most amazing about the study is how little it takes to reach these results. The Provention Bio news release points out that it only took one 14-day treatment of the drug to delaying the development of type 1 diabetes in patients.
60% of the patients in the study that were treated with PRV-031 didn't develop type 1 diabetes, despite being at risk to do so. This also marks the first time that an immune modulator has been successful in delaying the disease. 6 of the at risk patients have had 5 years plus with no onset.
It may take many more days or weeks ahead for Institutions and Investors to figure out the potential for not only this indication, but possibly other auto-immune diseases  such as Crohns disease , Multiple Sclerosis, Psoriasis, Arthritis and others. They have a Phase 2a study underway now for Crohns which will have top line results in the 4th quarter and of course the Phase 3 for those recently confirmed for Adult who have been diagnosed with Onset Diabetes within 6 weeks.
"Teplizumab already has orphan designation, but, as I noted earlier, I believe the data from the "At-Risk" trial is sufficient for Provention to qualify for all the accelerated approval pathways — Fast Track, Breakthrough, Accelerated Approval, Priority Review, etc. • Priority Review would shorten the standard review time of 10 months to six months, after designation. • Accelerated Approval represents the potentially fastest path to market. Based on the last seven years of approvals, Teplizumab could be on the market in as little as 2.5 months (median of six months), after designation. Long story short, Teplizumab could be in the market and generating revenue next year — a full two to three years ahead of previous expectations." Lou Basenese, June 9th
Cancelling Secondary? What does it mean?
In the meantime, the company just cancelled an announced secondary offering (s-1 filing) announced on Monday of 5.5 million shares due to market conditions. In other words, they saw the stock at $22 per share  on Monday morning, settle at $18 for a few hours or so and probably readied an offering quickly to raise some cash.  However, my understanding is they didn't like the price the institutions were trying to get and pulled the offering on Thursday morning pre-market.  They may wait for more meetings to be completed with the FDA before they look to raise funds at likely higher prices should those meetings go well.
This says to me that management got some guidance that they acted too early and in haste, and they expect as more work is done that investors/institutions will be willing to pay much higher share prices to get shares in an offering or via the public markets.  Catalysts ahead include possible news of Breakthrough Therapy Designation which could shorten the approval to as fast as 6 months.  Inclusion in the Russell 2000 index on July 1st, and perhaps more mainstream media coverage as parents and citizens learn of this breakthrough.
Just comparing to Sarepta at a 9 billion valuation for small patient population with DMD, that would be equivalent to $220 per share from the $11 price today, and though that may sound crazy to compare, certainly a double to $22 is reasonable given that we were already at $22 on Monday this week.
The market opportunity and catalysts:
Billions in revenue in preventing Adult Onset of Diabetes, which would indicate a potential multi-billion market cap if it appears the FDA will be siding with the results faster than expected.  This drug is for type 1 diabetes; which is autoimmune, abrupt in onset without warning, and affects mostly innocent kids
Potential for other auto immune disease candidates to also be targeted effectively, opening up more opportunity.
The first drug found to impact the pathogenesis of an auto-immune disease… ever.
Potential for strategic partners to come forward to take a stake and also institutions to accumulate shares and perhaps raise more money at much higher prices. I believe they may do a Private Placement with strategic long term investors/Biotech funds soon in lieu of the Secondary offering they withdrew Thursday morning this week.
The company has a licensing and co-development agreement with Amgen Inc. for PRV-015, a novel anti-IL-15 monoclonal antibody being developed for the treatment of gluten-free diet non-responsive celiac disease.
I'm not even touching on the 30 plus year history of Teplizumab and Dr. Bluestone's work and the former Eli Lilly connection back in 2010. Clearly there has been over 800 patients treated with this drug over the years and very few instances of safety issues have  come about other than brief periods of the Flu which were quickly relieved.
Balance Sheet:
Provention has 51 million in cash enough to take them into quarter 2 2020.  Amgen is required to buy 20 million worth of stock on any offering per their Dec 2018 partnership agreement, so they can easily raise money with a small offering if they wish.
Major Stakeholders: 5% Non Insider Stockholders
Johnson & Johnson Innovation- JJDC, Inc. (11) 2,400,000 6.4%
MacroGenics, Inc. (12) 2,432,688 6.1% (relates to licensing)
Entities affiliated with MDB Capital, LLC (10) 2,669,151 5.5%
Vactech Oy (13) 2,000,000 5.4%
Peter A. Appel (14) 1,950,000 5.2%
Buy Advice: $22-$50 targets 6-36 months
Since we are dealing with a volatile stock, we will put a stop loss at $9 per share intra-day to put a 20% rough downside risk equation on the shares for TPS members.
Upside is for a return to $20-$22 per share in the coming 3-4 months or less for a double and frankly the long term is north of $50 per share or 2 billion valuation depending on FDA tracks discussed and or partners etc.
We would try to accumulate from $10.50-$12 per share with  targets of $22 plus intermediately to as high as $50 in 12-18 months. The STOP is $9 for now.