20 Aug

Swing Trade Stock Ideas and Market Forecast Report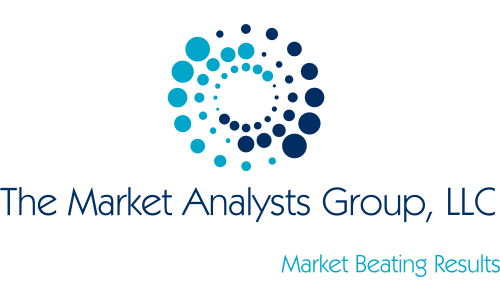 Join Free with Name and Email to get updated Forecasts on SP 500, Gold, Oil, Biotech and more plus IPO reports at Stockreversals.com
(twitter @stockreversals)
---
Stockreversalspremium.com – Swing Trade service
Tippingpointstocks.com– Growth Stocks with 50-200% upside
---
A mixed market, with many Tech and Biotech former leaders under pressure. A NASI summation index in decline with more decliners than advancers, but yet NASDAQ, QQQ, SP 500 , DOW etc at or near all time highs. This is why the swing trading of late has been a little muddy with gains rapidly disappearing if not taken quickly enough. We can see in the weekend report that the IBD 50 has been sideways for 14 weeks, NASI is in decline, and internet names under pressure as well as Biotech. These are the main areas we traditionally work in at SRP, though we are certainly able to move to other sectors as well.
We saw nice gains in PETQ in the Pet Products area,  this past week as it soared on earnings and we took nice profits. Also a nice short term swing gains taken at SRP in CGC the Marijuana based producer.
That said, many of our momentum indicators are bottoming out or close, so we could see some names reverse. Its typical for Tech to be weak in the late summer, such a Chips and Internet names etc.
SP 500 :still in Major Wave 5 off the Major 4 lows.  We have not yet hit all time highs, but close as 2863 was hit two weeks ago. We have had a 3020 Interim target since June. 4 week consolidation of late during Mercury Retrograde which ends on the 19th, today.
NASI indicator: Has been falling since June, back near spring lows.
This indicator tells you loosely that more stocks are declining than advancing as a whole, and although the NASDAQ Index is near highs, there has been a lot of correction damage underneath the bigger names.  Lately we have seen Chiense Internet Stocks, Chip Stocks, and other tech names correcting hard.
We can also see theses three Chinese names, recent leaders turning south.  MOMO, IQ, and HUYA
Chinese internets tumble- From Investors Business Daily 8/18 Edition
It was a rough week for China internet stocks, with several reporting earnings that missed expectations on some key metrics. Internet streaming providers YY and its majority-owned unit Huya fell by double-digits due to weak guidance. Internet giant Tencent fell 7% on its earnings report Wednesday that missed views, weighing on other internet stocks.E-commerce company JD.com fell short of views Thursday. Weaker economic data and a crackdown on mobile games aren't helping the sector. E-commerce software firm Baozun topped earnings views, but the stock crashed anyway.
Further evidence seen in the Investors Business Daily 50, or IBD 50.  This has done nothing for 14 weeks, also being our wheelhouse of Tech and Biotech, making swing trading a challenge:
Biotech: Also under pressure, the 34 week EMA Line is coming up here to test near 92 on the XBI ETF:
---
Swing Trade Ideas: 15 Fresh Names
Each week we try to put out a list of ideas. The last 2 weeks we had PETQ which was a huge 27% winner this past week and an SRP position. Others gained some fell. Below is this weeks fresh list of name with nice base patterns and good fundamentals. We often pull 1-2 names from the list but also provide it for SRP members to consider on their own outside of our official alerts:
MTCH- 2 week  corrective base near highs. Online dating products in 42 countries.
PLNT- 6 week base near highs, Planet Fitness we called a REIT for Gyms back at $20 a share, now near $52
MEDP- 3 weeks tight base near highs, we had MEDP on the list about 30% ago but still attractive. Outsourced clinical services for Biotech and Medical Device industries
NANO- 16 week overall base near highs, big pullback this week from 48 to 40, if it holds 38 could be a good swing. Makes measurement and inspection systems for Semiconductor industry.
OEC- 3 week corrective base near highs, produces carbon black tint for various industries
PGTI- 4 week base near highs, on our list often of late and moved up. Windows and Doors manufaturer.
CTRL- 3 weeks tight near highs. Develops software for integrating lighting, media, temperature etc.
SBRA- 7 week base near highs, REIT that owns 494 Healthcare properties
FIVE- 11 week base near highs for discount retailer
SQ- 5 week base near all time highs. Software and Point of Sale devices for retailers, payment systems etc.
SFIX- 7 week base near all time highs. Custom clothing subscription services for individuals.
SEND- 24 week base, POST IPO, Online communications platform like Mailchimp etc
ROKU- 2 weeks tight following strong earnings, near all time highs. Streaming Media platform
SAIL- 11 week base near highs, POST IPO, Identity management and governance software
Stock and ETF Swing Trading and Elliott Wave Forecasts
 70% success rate on all trades since September 2013 inception!
Swing Trade Subscription  service with real time buy and sell alerts, full informational posts on each position as alerted, morning pre market reports with  updates on the markets and all open positions, 24/5 access to our Chief Strategist, Tutorials and more!