11 Dec

Swing Trade Opportunities

If you are not yet an "Opted In" Member of StockReversals.com , sign up today to get our IPO, Swing Trade and Market Trend updates.
---
Swing Trade Opportunities Abound
At Stock Reversals Premium, we look for a combination of fundamentals and chart patterns, which when combined, our risks of losses are lower and our chances of success are higher.
Here are several setups we identified on our November 4th and 26th weekend reports:
SAVE (Spirit Airlines)
Highlighted originally on our 10/21 report and again on our 11/4 report, Spirit had relative strength vs. the SP 500 and ultimately gapped up for a +27% increase from our initial highlight.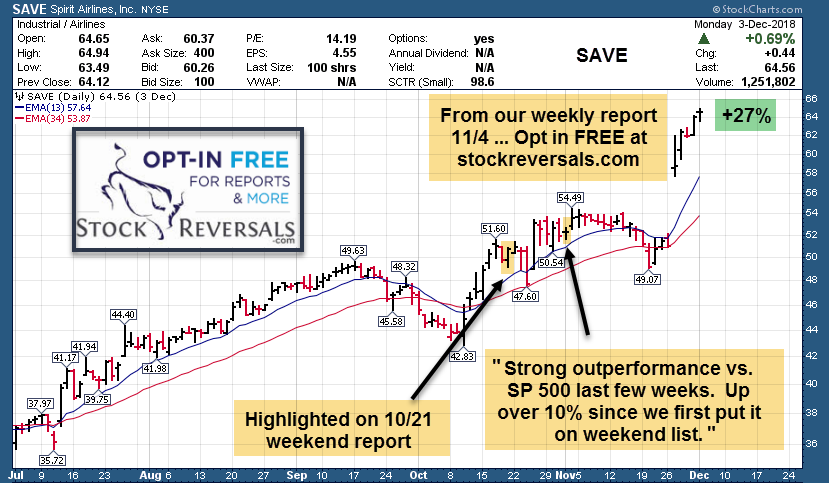 UAA (Under Armour)
Noticed the pullback consolidation to the 34 ema, and alerted on 11/26 weekend report.  Stock rallied +11% the week after.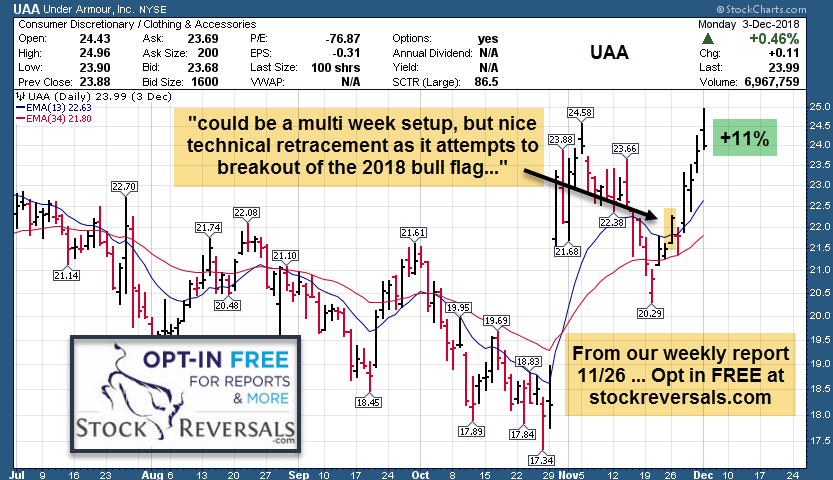 ALLO (Allogene Therapeutics)
Post IPO pattern saw consolidation back to IPO weekly closing level.  Highlighted on 11/26 weekend report, and the stock rallied +18% the week after.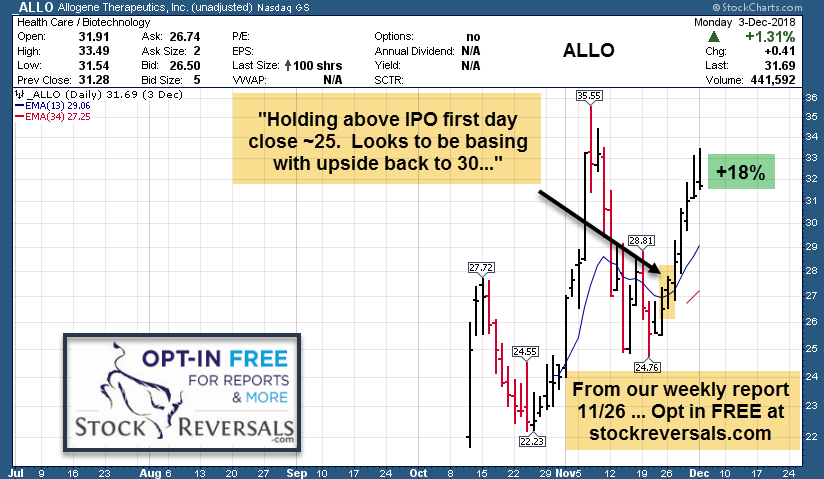 BEAT (BioTelemetry)
Sector leader, with price back to the 34dma and in a consolidation off 3 week upthrust.  Highlighted on 11/26 weekend report, and the stock rallied +15% the week after.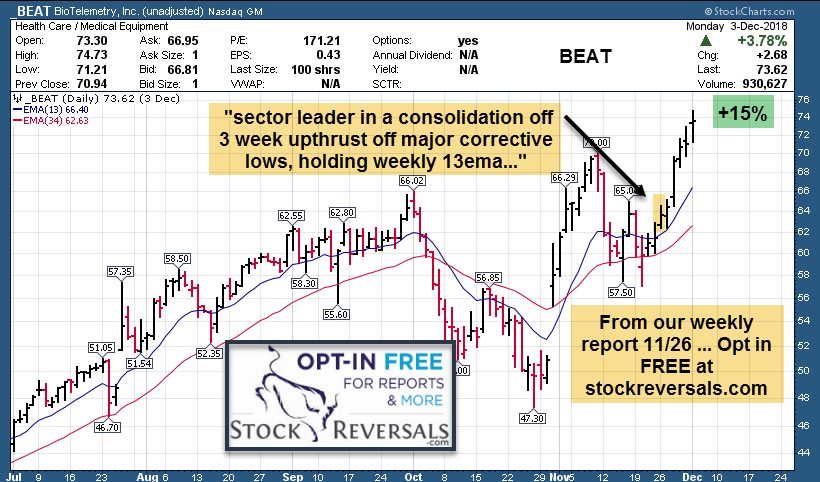 TTD (Trade Desk)
Classic W Pattern base with the 13/34 dma crossover to help.  Highlighted on 11/26 weekend report, and the stock rallied +19% the week after.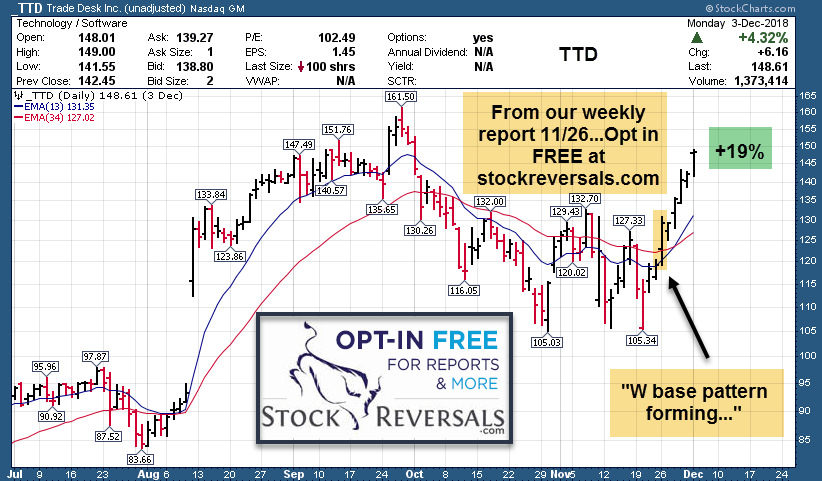 ---
We will continue to find 10-15 quality stock setups in our always free weekly report, BUT if you want a market beating swing trade alerts service to assist you with your trading, consider signing up for our Premium Service <– (Click Link to learn more) with a 70% success rate since September 2013 inception!
At our Stock Reversals Premium Swing Trade service we send an SMS text, E-mail, and SRP Members-only Blog Post with details on the company, entry and exit advice,  stop loss parameters,  plus SMS text and E-mail alerts to sell, morning reports every day covering all positions pre-market, ongoing strategy and trading advice, market forecast models updated daily,  and 24/5 access to our Chief Strategist.
Read more on that service here SRP Premium
Membership is only $99 per month, $249 per quarter or $749 annually
30% off Monthly, Quarterly, or Annual Membership using Coupon Code: PSFFT5NWT1 
Makes membership options now $69 monthly, $149 quarterly, or $524 annually!
Enter Coupon Code in Checkout area in Coupon Field.