30 Oct

October 30th Morning Report

Join my Stock Swing Trade premium service ongoing since 2009 with 70% accuracy. We are active with 4-8 positions open at a time, and usually 2-3 trades a week with morning pre market updates, stock market forecasts daily, charts, advice and more plus SMS text alerts, Posts for every trade with details, and Email etc updates.

Join at srpmembers.com use code SAVE25 to save 25% on any option.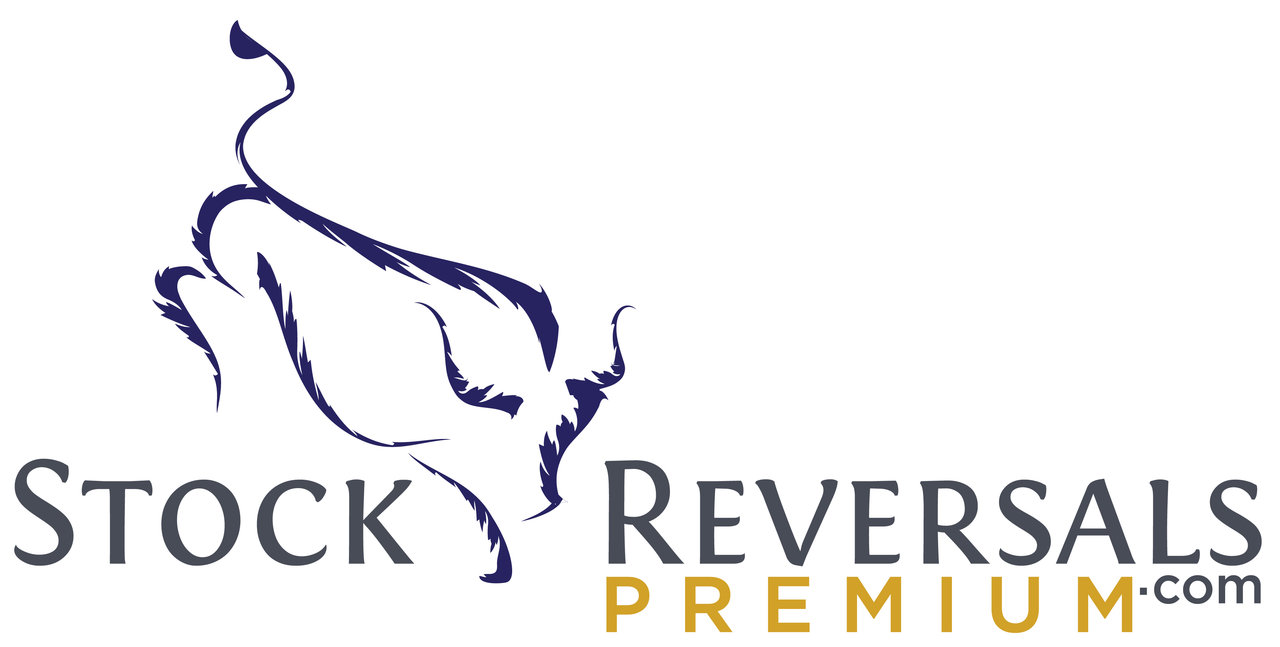 ---
 Sharing a real Stock Reversals Premium Members only Morning report 10/30/23.  If this is the type of help you can use daily, along with alerts, daily updates, SMS texts, E-mails and more please subscribe and try me out!  Since 2009 70% success rate!
Morning Trading Strategy and Market Update Charts and Notes  
As per your member registration, all communications to members and or readers are subject to our terms of use agreement
---
Bill L.  – Member of multiple services

"By the way I want to thank you once again for the amazing service you are offering…Have been a member of SRP for more than 4 years and I really have no words…only huge respect and gratitude…my account keeps growing steadily and consistently…it's really a blessing for me and my family…The 3xETF service is a huge additional value to my portfolio and I plan to join more of your services very soon…"

–Peter Brandt, CEO, Factor LLC #10 2017 Twitter Favorite Traders Poll and Top Ranked Commodity Trader

"David, you are, without a doubt, one of the best if not the best Elliott Wave guys I am aware of" 8/30/17
---

The weekly report WAS PUBLISHED on Sunday  
The  Swing Trade ideas list is updated as of  10/29/23 
The list reflects market conditions of the time period and sector analysis etc. and gives members further ideas for swing trades which I usually work off of during the week based on market action and analysis.
---
Morning Trading Strategy and Market Update Charts and Notes with Dave: 
SP 500/Market Updates: Larger Picture Dave Banister Elliott Waves Overview
Bull Cycle     topped at 3393 Feb 2020 due to Corona Virus
Bear Cycle   ended at 2191 on March 23rd
Larger Bull Cycle Wave completed at 4818 2021 highs
 3500 target hit on 10/13/22 to end Bear Cycle (3491)
12/15- ABCDE Bull wave ended at 4100, 3725 was my key support. (3764 ended up holding)
3/13- 3808, 3750 lower support levels
3/22- 3808 hit on the nose for a Bull Cycle low and cycle upturn now to 4370 still possible
6/12-  4370 Bull Target hit on 6/12/23 (4450 uptrend highs same week)
6/26 – 4800 new intermediate SP 500 target  2023
8/22-  4500 SPX Target for B up after A wave bottomed 4335
8/31- B Wave may be topping with a C wave to come by 2nd week of September
9/21-  C wave re-asserts itself on Fed meeting interest rate scare 9/20…
10/18-  Market (QQQ, SP 500) in Wave 2 ABCDE correction off the October 22 Bottom Rally
10/30-  SP 500 4050, 3920 next areas of support off larger correction from Oct 22 lows to July 23 highs but tons of bottoming signals end of October emerging
 Stock Market, Sectors, and Trading Notes/Charts
Make sure to review the weekend report to get up to speed.
Futures are up decently to start this week, October is winding down for Mutual Fund tax selling
Updated Monthly Chart this morning shows long term view, from the Bear Cycle Oct 22 lows to the recent Summer 2023 highs, the pullback is actually steeper than I thought but still within normal corrective measures for a larger wave 2 pattern- See Chart
3 positions open to start the week, markets SHOULD rally soon but we will still be extremely selective as always
SP 500 Monthly Views: If we fall further its 4040/4050 or 3900 areas to watch 4185 resistance
Repeated Daily chart pattern from last Friday morning
SP 500 5 wave chart update (10/26) 4110 area next pivot to watch plus minus 5-10 points
---

Dear Dave,

Thank you for all the amazing trades. I am in two of your services  3X and SRP. Both have done great for the year… you were the only one who predicted 4550 when everyone else was bearish. I'm glad I have followed you and traded well so far.  Stephanie Y. July 2023 Email
---
Hold all positions with stop near close in place and mind the 6% sell 1/2 rule when up 6% on any position with or without alerts as sometimes they move fast and I can't catch them all.
Positions:    PDD- New 10/27 FRO- New 10/26-  YY- 10/17 in Buy Ranges
PDD-  Up in Pre-market Monday, 109.88…  China name alerted on Friday around 108.40, Max entry 110 add to 106 Stop 104 Near Close Target 121 plus
FRO- 22.20, past max entry now. Alerted on 10/26 at 21.52 range. Max entry 21.75 add to 20.40 on dips, Stop 19.30 Near Close Target 24.40 for 13% plus potential (Also pays 80 cent quarterly dividend later in December)
YY-  39.14, pre market Monday.  I've been advising to be prepared to add on drops towards 38.40 and lets keep stop at 37 near close
Added positions Thursday and Friday last week, expecting November relief rally  
Swing Trade List is updated at bottom of report as of  10/29
---
TABLE OF CURRENT OPEN POSITIONS LINK:  ONLINE LINK 
Trading Results Tab  ( View closed out trade results)
If any swing trade is up 6% or from average entry, sell 1/2 of the position with or without our alerts, so bear that in mind. We will obviously do our best to get the alerts out on SMS and Email but just be aware of the SRP Rule going forward. 
---
Swing Trades: Sell 1/2 when up 6% with or without an alert
Positions in buy ranges or close:
10/27-  PDD 10% Max Entry 110 add to 106, Stop 104 Near Close Target 121 plus *108.40 at alert time*
10/17- YY 10% Max Entry 40.50 ad to 38.40 Stop 37 Near Close Target 44 Plus
---
 Out of Buy Ranges and/or Not Adding if we sold 1/2 on profit taking
10/26- FRO 10% Max Entry 21.75 add to 20.40, Stop 19.30 Near Close Target 24.40
---
 3x ETF Swing Trading just $40 a month with 80% plus Success rate in 2023 through 9/1/23
3x ETF service has been on fire since Nov 2019 inception.   Make sure you are a member to get additional alpha and swing trade income opportunities.  There is a definite methodology that works best for swinging 3x leveraged ETF's and I've been doing it since 2008/2009 with success. Join direct on your desktop at stocktwits.com 
Scott Shaw- 3x ETF member 7/14/23

 Outstanding calls, You are up huge so far. Another buddy of mine who I introduced your service to told me last night he is up 80% YTD in ETF

Let's keep it up my friend!!  Best $40/mo ever spent. 
---
 
SWING TRADING 101– Click to review my 10 plus keys to profitable and consistent swing trading I've used since 2009
List is updated every Sunday, names removed if they broke out to the upside strongly and or broke down.
New names added, many names repeated if still in a bullish pattern.
A lot of stocks will pull back harshly right before a big breakout reversal, so be advised
---
10/29/23 Updated list and updated notes on older names as well- – "Needs to hold" pricing given due to difficult stock market of late
Click on Symbol to see Chart for each Stock listed 
FUTU –7 week consolidation.  Needs to hold 56.15 area, 5th week on list.  China based company operates as a holding company that offers an online brokerage platform 
MNSO – (China Retail) 6 week consolidation near highs. China based Co operates 5,200 stores located in 80 countries and
regions under the brand name MINISO. PE 31 Strong 100% YOY growth in EPS.
INSW – (Tankers shipping) Breaking out of cup and handle weekly base to interim highs. Provides transportation services of crude oil and petroleum products with a fleet of 74 vessels.
PDD – Another strong China name. Chinese provider of third-party mobile e-commerce platform (TEMU) for
buyers with merchandise shopping experiences.  Needs to hold 96
OLLI – (Discount Retail) Flat multi week base near highs. Operates 468 Ollie's Bargain retail outlets in 29 states and offers a broad selection of brand name
TNK  – (Tankers Shipping) Broke out of 8 month base to new highs last week. Provides international crude oil and petroleum product transportation services with a fleet of 43 owned
 EDU – 10 week base near highs.  Reported strong earnings and spiked just over 70 before pulling back to 65 area late in the week. Former SRP position recently which we sold higher.  Chinese provider of language training & test prep courses to 3.7 mil students via 107 schools/637 centers. 56.60 key to hold on pullbacks 
ZS – Back on the list again. Needs to hold 155 area. Operates a massive, global cloud security architecture, delivering the entire gateway security stack
PR – 7 week overall base.  Needs to hold 13.60 area. Focused on acquisition/optimization/development of oil and liquids-rich natural gas assets in TX, Permian.
PRDO – 13 week ascending base near highs. Provides post-secondary education for about 39,200 students via
campuses in the U.S.  PE 9.  Recent strong earnings winners in this sector last week bodes well.
FRO – 5 week ascending base near highs. Current SRP position as of late late week. Has been on list a few weeks.   Provides tanker transportation services of oil and oil products through a fleet of 70 vessels. Hit 52 week highs on Friday for SRP, but still attractive.
YY –6 week base consolidating near highs.  PE 12. Chinese provide online voice and video communications services, social networking services and online games. 2nd week on list. Needs to hold 37. Current SRP position
HNRG – 5 week base near highs. Back on list. Needs to hold 13.50 Engaged in coal mining primarily in the Carlisle underground coal mine in western Indiana.
Read up on my various offerings to take advantage of Bull and Bear cycles in the markets below or at Themarketanalysts.com