29 Mar

EVmo Research Report
29 MAR

TPS RESEARCH REPORT EVMO from Tippingpointstocks.com sent to TPS Paying members on 3/29/21 pre market at $3.30
---
Tipping Point Research Report:  EVmo, Inc.-  The Rideshare Gig Economy play
WEBSITE (Suggested Reviewing for Shareholders)
SYMBOL: YAYO (Changing to EVMO soon on Up List to NASDAQ)
Low end 12 month target is $14 if Fleet capacity vehicle numbers are hit (4,700 up from 600)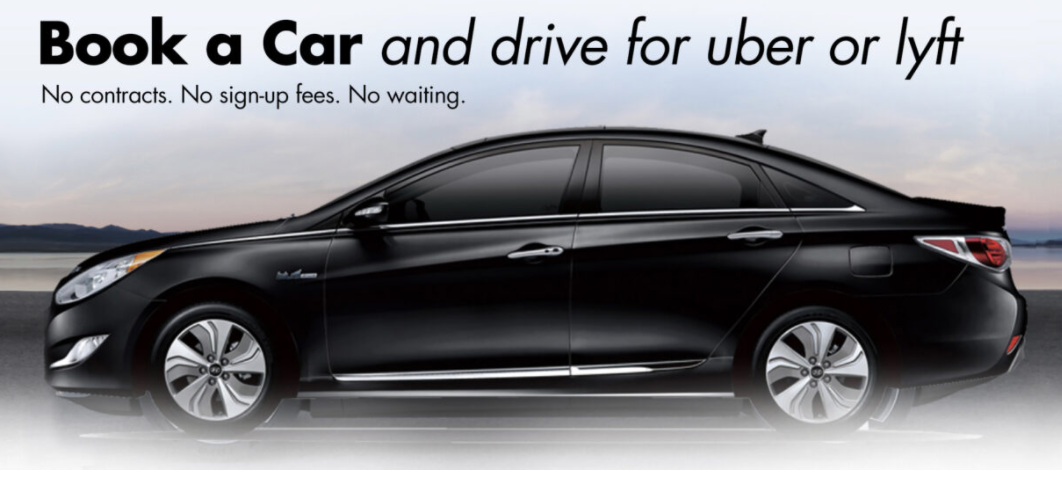 THE RIDESHARE REVOLUTION
The rideshare industry is growing rapidly. Rideshare companies are adding more than 50,000 drivers a month to meet the current demand, and growth continues to accelerate. Uber alone has an estimated two million drivers in the United States.
But not everyone who wants to drive for Uber, Lyft, and other rideshare services owns a suitable vehicle. EVmo bridges the gap between these rideshare drivers in need of a vehicle and the rideshare companies whose brands depend on attracting—and keeping—drivers with appropriate vehicles…
---
EVmo was founded in 2016 and is headquartered in Los Angeles, CA. EVmo bridges the gap between rideshare/delivery drivers in need of a suitable vehicle and the rideshare companies they want to work with.
EVmo maintains its own fleet of vehicles, which are rented to rideshare/delivery drivers, while providing insurance coverage and insurance cards in the drivers' names. EVmo helps drivers meet the stringent requirements of rideshare companies. EVmo is committed to be 100% EV by end of 2021
EVmo is a technology-enabled platform and service, which connects fleet owners and renters of electric transportation vehicles. Partnering now with Tesla to dramatially expand their Electric Vehicle fleet to move towards all Electric. 
The platform makes it easy for drivers to book a car on their computer or mobile phone. With just a few clicks, vehicle pickup is scheduled at a convenient location.
Symbol: YAYO  (Will change soon to EVMO)
35m fully diluted shares outstanding including warrants.
Market cap only 115million at $3.30 as of 3/29/21
2021 Growth rate could be 200% to as much as 400% revenue growth over 2020 small 8m revenue base (23m to 44m) and the company is cash flow positive already off a small but likely exploding revenue base
Insiders own 60% of shares outstanding, other shareholders 40%
Challenge is not demand, its supply of more vehicles in the fleet which they are working on, a good problem. Capital constraints have held them back, this is about to change.
Rideshare Platform: Mobile Read, Scalable, Easy to on board for Drivers/Gig Workers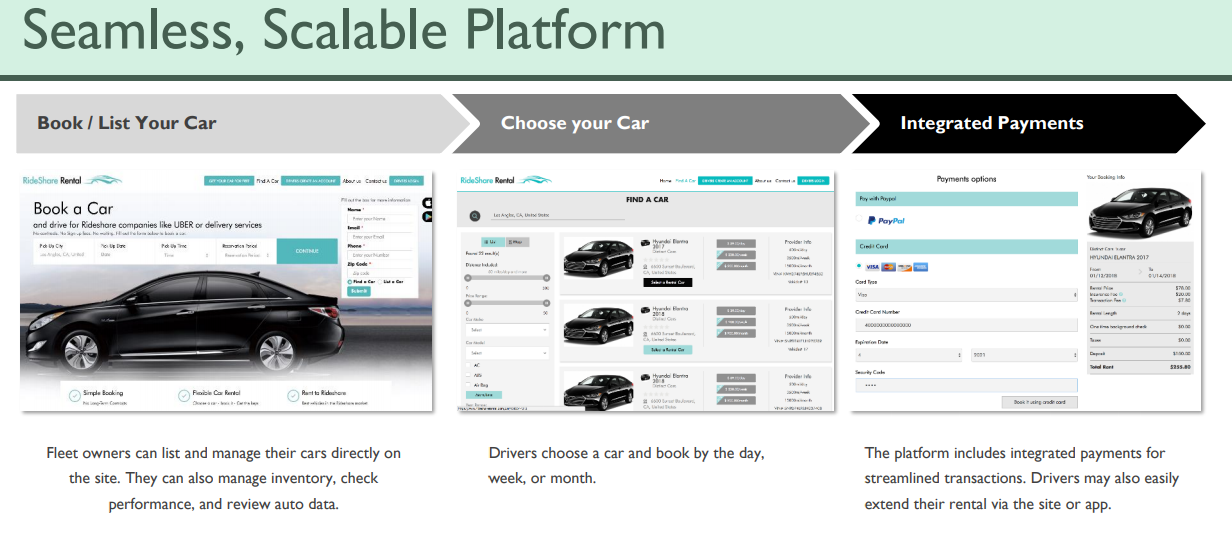 Fleet Management and Supply for Drivers : (Moving to all Electric over next 2 years)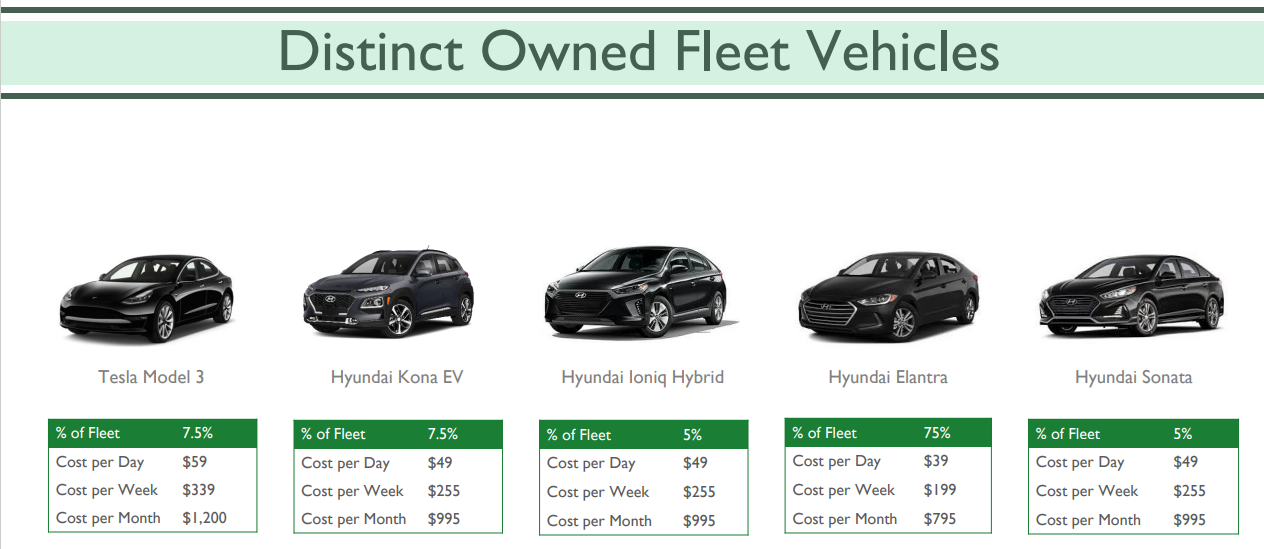 Catalysts and Valuation Discussion:
Currently trading on the OTC, soon will file to up list to NASDAQ which opens doors for more shareholders and liquidity, capital access, trading volume.
This up list news will likely push shares once officially filed and then again after the up list itself
Large Debt Facility  negotiations underway right now which would allow leasing/purchase of very large EV Vehicle fleet supply to meet demand and have revenues and cash flow rip higher in the 2nd half of 2021 full on into 2022.
Potential Merger down the road possible with PDQ Pickup which shares same management and technology platform, PDQ changing name to Zipmo soon, so likely a good fit.  Those numbers are not in my model here, but if they merge all the metrics go up dramatically. PDQ provides last mile and short term delivery services for institutions, large companies, etc. Saving that for another update should that come to pass, but will push shares materially higher in my opinion if it happens.
An Up List registration and Symbol Change for the NASDAQ is likely in the next 30-60 days per management discussions, then a likely small private placement to raise 5-10 million ahead of this Up List. The private placement is likely in very strong hands, not retail hands so will not affect trading in my opinion.
The company is unlikely to need to issue common stock going forward other than perhaps if they complete a merger or acquisition. They can fund all growth with debt financing due to their high margins that are designed to be in the 25-40% average range for each type vehicle (Electric, Joint Ventured, Electric Bike, Regular Car etc) on the platform. We can assume about 20% net profit on gross revenues.
A comparable publicly traded ride sharing company is HYRE, which I covered awhile back for TPS. HYRE trades at roughly a 12x price to revenue multiple in normal market environments, but only has 15% margins and they have not really turned a profit.  They also continue to have issues getting enough fleet to meet supply, their overall technology is inferior to EVmo in my opinion and others, and their margins are not high enough to sustain growth without constant dilution of shareholders by selling more common. EVmo changes all of this and it's why I'm recommending this play for TPS now while it's quiet and before the ramp up in growth.
EVmo changes that with margins averaging 40% on every "Vehicle" (Truck, Bike, Car, EV) leased out to a Gig economy driver/worker.
EVmo is already cash flow positive off a small 8 million Covid Economy 2020 revenue base.
In the current year EVmo should hit conservatively 23 million in revenue and potentially in the 40-45 million range based on estimates of the current 32,000 drivers/gig workers on the EVmo ride share platform relative to vehicles that will be made available this year.
The limiting factor to revenue growth is fleet supply, not demand… a good problem to have. They may be solving this problem soon which could make my projections look small. Hence possible huge upside still.
With 35 million fully diluted shares estimated outstanding after any private placement raise ahead of a coming NASDAQ IPO Uplist (Like GBOX), the stock at $3.30 trades at 4x a price to sales ratio using extremely conservative revenue numbers for 2021, 1/3 that of HYRE.
For starters I'm putting a potential short to intermediate term fair value on EVmo at $8 per share.  If they are able to approach the 40-45 million annualized revenue range at end of 2021 and given that they should be extremely profitable, we can make a case for $15 per share fair value in 12 months if not higher .  The PE, Price to Sales,  and or Price to Ebitda ratio may be materially higher than that afforded HYRE down the line as results come in if I'm right, so now is the "Tipping Point" in the business cycle to invest ahead of explosive growth potential.
Either way under $4 is a great entry for risk reward going forward
Growth and Valuation Modeling: $14 to $56 per share 21 month price target ranges
Currently 600 cars on the platform moving towards high end target of 8,700 on by the end of 2022 or 14x growth in fleet vehicles (Includes Bikes, Electric Vehicles, etc)
If they obtain a large enough debt facility, they can ramp the high end 8,700 cars target materially higher.
EVmo is currently in discussions with multiple new and existing financing partners to meet this anticipated growth in vehicles. The limitation so far according to management has been access to  capital which is now changing. News on this could drive the shares rapidly higher.
With the Up list to NASDAQ and current negotiations with lenders, the company should grow rapidly over next 21 months by a factor as high as 21x in revenue vs 2020 revenues of 8 million.
At $1,600 per month  average gross revenue per vehicle possible, that's $167 million annual rate of revenue possible into late 2022 up from 8 million in 2020. That number is higher if the cars on the platform exceed 8,700 goal for end of 2022
Lets cut that in half, which is still 83.5 million in revenue vs 8 million in 2020 over the next 2 year window or 10x growth
Using a 12x 83.5m 2022 revenue valuation, or 30x projected cash flows with 40% EBITDA margins, I come up with 1 Billion potential market cap, which would be in the neighborhood of $28 a share, or 8-9x current share price using again using just 50% of my high end model above for revenue.
Even if I cut those numbers in half again, I can make a case for $14 a share in 21 months from $3.30 currently. Either way, the valuation here is very low with a high end as much as $56 a share and the low end at $14 in 2 years or less.
• EVmo has strong projected unit economics bolstering revenue growth & scalability and ease of debt financing
• $2,000 targeted gross monthly revenue per car per management models (I use $1,600 in my model, management is as high as $2,200 on Electric Vehicles per month)
• Targeted cash contributions per vehicle of 45% margins for EVmo's own fleet
• Target cash contributions  per vehicle of 25% for the managed fleet (Shared with OEM's etc)
• 4.8x  revenue per month  vs the total lease cost coverage  (for own cars on platform)
32k+ active drivers now in the EVmo CRM driver network with 600+ active cars on platform, so the supply is not meeting demand, and that is the Tipping Point catalyst going forward… supply meeting demand.
EVmo will have up to 4,900 cars by Dec 2021 according to management projections which is 8x growth from current supply levels, and then hopefully up to 8,700 cars expected by Dec 2022 and again could be materially higher as noted above.
In the next 24 months, EVmo also plans to expand to add additional cars in current markets, and expand to:
• Sacramento • San Diego • San Jose • Irvine • New York• Phoenix• Houston• Austin• Fort Worth• Philadelphia
• Jacksonville• Orlando• Tampa• Seattle• Denver• Portland• Boston• Detroit• Memphis• Atlanta• Salt Lake
How to increase supply?
Partnerships with OEM's to expand the Fleet to meet growing demand:
• EV OEM's provides EV cars to EVmo at significantly discounted terms and expedited delivery.
• A partnership with American Business Insurance Services (ABI) provides rideshare-specific insurance along with exceptional rates and telematics.
• Frequent response to geo-based Lyft requests to serve driver demand has resulted in multiple new office locations for EVmo.
• Financing and fleet partnership with Acme Auto Leasing LLC (avg lease payment of $370/month per vehicle) expanding or with other banks etc. Acme also just filed with the SEC a  2.7 million share stake in EVmo
• Fleet providers join their platform regularly to benefit from EVmo ability to increase utilization rates often of over 85%
Management is strong with Rideshare and Delivery related industry experience:
"The future of mobility is electric," EVmo CEO Steven Sanchez said. "Tesla is an obvious choice and we are excited to be one of the first Tesla rideshare fleet partners in the US that will deploy electric vehicles rather than gasoline-powered vehicles, for services like Uber and Lyft. Our EV commitment provides outsized climate benefits. The explosive growth in the gig economy and evidence that it's cannibalizing more climate-friendly mass transit makes it important for EVmo to go all electric".
Stephen M. Sanchez ,Chief Executive Officer
• Over 30 years of experience in the logistics industry, particularly in the design, implementation and operation of last-mile delivery services
• Since November 2019, Mr. Sanchez has served as the CEO of PDQ Pickup soon to be ZIPmo, which he joined in August 2019 as Chief Operating Officer.
• 2018-2019, he was Senior Vice President of Operations and Business Development for Boxbot, Inc., a robotics company focusing on the development and sale of autonomous last-mile delivery vehicles.
• 2015-2018, he was senior manager of Final Mile Process Engineering for Amazon, Inc
Advice:
We want to accumulate from $3 to $4 per share if possible near term ahead of NASDAQ Filing for the Up list and the Private Placement completing.  Once these wheels start to turn, management can then arrange potentially a large debt financing and start pushing the supply fleet wise higher and increase revenues dramatically.
Target is $14 per share in 12 months on the low end or about 500m market cap.