11 Jun

ELLIOTT WAVE FORECASTS AND FREE STOCK TRADING IDEAS WEEKLY REPORT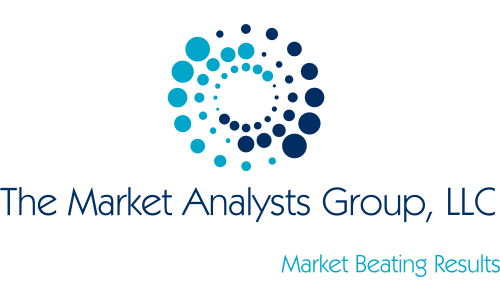 Join Free with Name and Email to get updated Forecasts on SP 500, Gold, Oil, Biotech and more plus IPO reports at Stockreversals.com (twitter @stockreversals)
---
stockreversalspremium.com – Swing Trade service
Tippingpointstocks.com– Growth Stocks with 50-200% upside
---
Elliott Wave Forecasts and Free Stock Trading Ideas Report 
---
Good week for the markets this past week as we continue forward in Major Wave 5 towards our low end 3020 intermediate target laid out several weeks ago. To wit, the NASDAQ and Russell 2000 for example have already hit all time highs, so the SP 500 is lagging a bit behind.  However, its the main index we use to forecast the broader markets.
We also have Gold continuing to consolidate in what could end up a very bullish long term pattern.
Biotech also is attempting a large Triple Top Breakout. We expect to see more mergers and acquisitions this year.
Weekly Charts: SP 500, XBI ETF (Biotech), GOLD
---
Swing Trading 101: Stay Disciplined and Focused, SGH Sample- Taking Gains!
A key to long term successful swing trading is to follow rules fairly consistently and avoid getting cute.  By that we mean, once you start deviating too far off what has been working, you start making more mistakes and your results suffer.  If you start to get too greedy and stop taking profits, or if you ride losers too far down and not take the losses, you will begin to compound mistakes.
A good example is not worrying about whether you are going to catch the very top of a move, or perhaps even sell a bit early.  Everyone sells early, its part of swing  trading.  There will be a stock or ETF that  you take profits on and then you will watch that stock or ETF pop another 50, 60, even 70%.  It's going to happen and its part of the game.  What we do at SRP is try to stay disciplined and focused on profit taking once we are at or approaching our original targets.
When we close out a trade win, lose or draw…  we delete it off our watch list and move along mentally, this is very important.- Dave
This past week taking those gains when hitting our objective came to play in our favor with SGH.  We saw it hitting 49.50 area from 45.60 original alert after a topsy turvy run during our holding window.  Our objective was actually 50-53, but we like to sell 1/2 on the way up even if not quite at objectives. So we sold 1/2 via the 49.50 alert and then the stock worked down to the low 46's.  As it finally came back up and hit 51.xx late in the week on Thursday, we were withing our 50-53 zone.  We moved to send an alert at $50.40 to take our nice gains of 9-11%.  Within the next 24 hours the stock was as low as $40.30 or a $10 drop.  This came out of the blue and unexpected.
Our 50-53 objective was based on a pattern analysis we had done upon entering the trade, so we trust the pattern and when it's hit we take the gains and move on.
Once again, a case in point of taking our gains and moving along and not getting cute.  In this case it worked very well in our favor. The point being, follow your rules, stay within the zone, and resist the temptation to outsmart yourself or get too far outside the lines.  There is always another trade.
---
Swing Trade Candidates: 11 Names
It helps to have a watch list to start each week with of ideas.  Each week we try to put out a list of 8-18 ideas depending on market conditions and sometimes alert off of this list, or outside of it.  At any rate, here is our list this week:
TTD- 4 week base near all time highs. We first wrote this company up at $29 last year as a Post IPO base, now at $88 area and still attractive. Has been on our list the last few weeks. Digital Ad self-serve platform.
SEDG- 4 week downside correction, near 54 needs to hold the 52.50 area.  Solar inverters. Big correction from highs.
SUPN- 5 week correction near highs, large pullback last week. Specialty Pharmaceuticals maker, very profitable.
TEAM- 5 week base pattern near highs. Has been on our list often in the past, had a big move up, now consolidating. Team management software.
PGTI- 4 week ascending base near highs for Aluminum Door and Window maker. On our list frequently of late.
HCC- 6 week base near highs, Coal producer frequently on our list over last few months.
YY- 5 week base, pullback this past week. Chinese online social platform.
RUN- 5 week ascending base near highs, we had this on our list 15% ago a few times. Still reasonable PE to growth rate for Solar installation and lease provider
WRD- 8 week base pattern near highs. Exploration and Production of Oil and gas in TX and Louisiana.
EQH- 5 week Post IPO base. Financial Advisory services.
DBX- 12 week Post IPO base, could make a large move shortly. Cloud storage and sharing services.
---
Stock and ETF Swing Trading and Elliott Wave Forecasts
6/11 Update:  Huge gains taken in SGH last week near the highs prior to a $10 plunge in the following 24 hours. At SRP we dont just give buy advice,  but also sell alerts, you must know when to hold and when to fold!
Membership Subscription service with real time buy and sell alerts, full informational posts on each position as alerted, morning pre market reports with  updates on the markets and all open positions, 24/5 access to our Chief Strategist, Tutorials and more!