18 Dec

Dec 17: Weekly Trade Ideas and Market Forecast Report
Publishers of Stockreversals.com (Opt in Free)
Stockreversalspremium.com a Swing Trade and Forecast Advisory service. 77% success rate on trades since September 2013 inception.
TippingPointStocks.com a Long Term growth stock advisory service aiming for 50-200% gains per position! Just launched October 4th 2017! Join now at Charter Member Rates!  
---
New highs again for the SP 500, DOW, and NASDAQ as Tax reform talks continue with consumer strength showing up in Retail and Financials also doing well. Retail sales just reported the highest year over year growth since 2012.
Year to Date the SP 500 up 19.5%, Mid Caps up 13.5%, and Small caps up 12.9%
We have been targeting a 2702 pivot for the SP 500 with supports coming in nicely at the 13 day EMA line on the daily charts for the index.  Its a typical year end rally which could lead to some corrective action in early January as investors postpone selling to defer taxable gains into 2019.
2702 and 2738 are the stretched pivots for the SP 500 rally going all the way back to the 1810 lows of January 2016, a near two year uptrend.  We would again expect major resistance at those two levels regardless  of Tax Reform outcomes or  other news.
The Small Caps are building a nice 11 week overall base, lagging the large  caps a bit over last few weeks. Expecting to see a lot of mergers and acquisitions in 2018 if the Corporate Tax rate drops to 20-21% from 35%.  Stock buybacks, dividends boosts etc.  all make the general market attractive even though we have had a huge rally.  That said, all of this tends to get priced in, so bear that in mind.
---
If not yet a Free Member of Stockreversals.com , opt in here with name and email to get timely reports and more and a 30% Coupon Code to try our SRP Swing Trade Service!
---
Lets update the SP 500  and IWM ETF  (Small cap) Charts:
BIOTECH: We can also see the XBI ETF (Biotech) has been in a 26 week base overall with a 8-9% swing roughly. No real traction in some time. Part of this due to  drug pricing pressures and generics coming on the market as well. That said, market may be pricing some of this in during the consolidation and we could see a move up in the 1st quarter in this group.  Keep an eye on the 34 week EMA line at 79.25.
JUNO side note: Slammed back to support zone
Just as a sample, here is the weekly chart of JUNO.  The stock was slammed hard this past week down 23% on data at ASH, which was good but investors wanted  more apparently. May be setting up though again for long term investors at 41-44 area per our Weekly views below. (We have no position)
---
Swing Trading the POST IPO Base: JT 21-42% gain in  days!!
This past week we had a great run up in our JT swing trade play at SRP.  This was a Chinese based company with a good pedigree. The IPO went off at $8 with strong underwriters. This IPO was bought into by insiders, and yet the stock was slammed  on Chinese micro-loan regulation concerns.  The thing is, they are a financial content aggregator and make their revenues based on referral fees when a  credit card or loan application is completed.  JT does not underwrite actual loans.  A simple reading of the prospectus would have spelled that out.  In addition, when we read the prospectus we found that insiders were taking a private placement of 40 million at the IPO price of $8, alongside the 180 million being raised.  Given that their cost basis in the shares is very low Pre-IPO, this was a strong vote of confidence we thought.
Once we reviewed the fundamentals, we decided the market had over reacted to the Chinese regulations. In  addition, the 3rd quarter results were already published in the prospectus even though the actual results did not come out until this  past week.  Little hidden gems that most investors are not aware of , this gives us the edge at SRP.  We profited with an over all 21-42% gain in a short window of time.
Never ignore the fundamentals, share structure, or the details in an IPO prospectus, that's the lesson.  We continue to like the shares long term and see significant upside for patient investors.
---
Swing Trade Ideas:
Each week we list out 10-18 names that we often drill down on and consider a few for SRP Swing Trade alerts. This past week JT was the big winner from last weeks  list along with OSTK which ripped higher and is a TippingPointStock.com position from $44-$46 area (Now $68 plus).
Post IPO Base Ideas:
SOGO- Chinese Internet Search and Language input leader. Double bottom possible here, working with Wechat.
LOMA- 7 week base pattern for Argentinian Cement  maker
13 ideas for this weeks candidates:
EBAY- 2 weeks tight base for Ebay which has been staging a business turnaround of sorts
OLED- 6 week base now for  the Organic LED maker who are seeing more products based on their LED components
YY- 5 week base pattern, this continues to set up nicely for a breakout.  We have played this 3 times in the past 4-5 months at SRP for big gains.
TRU- 8 week base pattern, Information and Risk Management for businesses, PE 30
ICHR- ABC Correction and a double bottom for this Chip Equipment sector company, has been  hit  hard from highs
CBG- 5 week base pattern for CBRE, the leader in Real Estate management and more
WB- 17 week overall base pattern for Chinese micro blogging leader, flat base
FND- Wide base  pattern Post IPO, going on 6 months. Floor and Decor seeing strong consumer demand in stores.
TDOC- 6 month base, near highs. We first wrote Tela-Doc up at $19, now $36 and we love this business model
KMT- 7 week base pattern, Tooling and Materials components maker
MRCY- 13 week base  pattern, Secure sub systems for Defense and Intelligence applications.
HLI- 4 week ascending base, handle mergers and acquisitions, financing, and other business services. We see this  is a 2018 winner due to tax reform
HOME- 3 week base pattern, home decor and  goods type retailer nearing highs
77% Historical Success Rate on Trades!
This past week hitting 21-42% gains on each 1/2 size of our JT Swing Trade!
Check out our swing trade service where we provide research, reports, entry and exit alerts via SMS and Email, plus morning reports, market forecasts daily and more! www.stockreversalspremium.com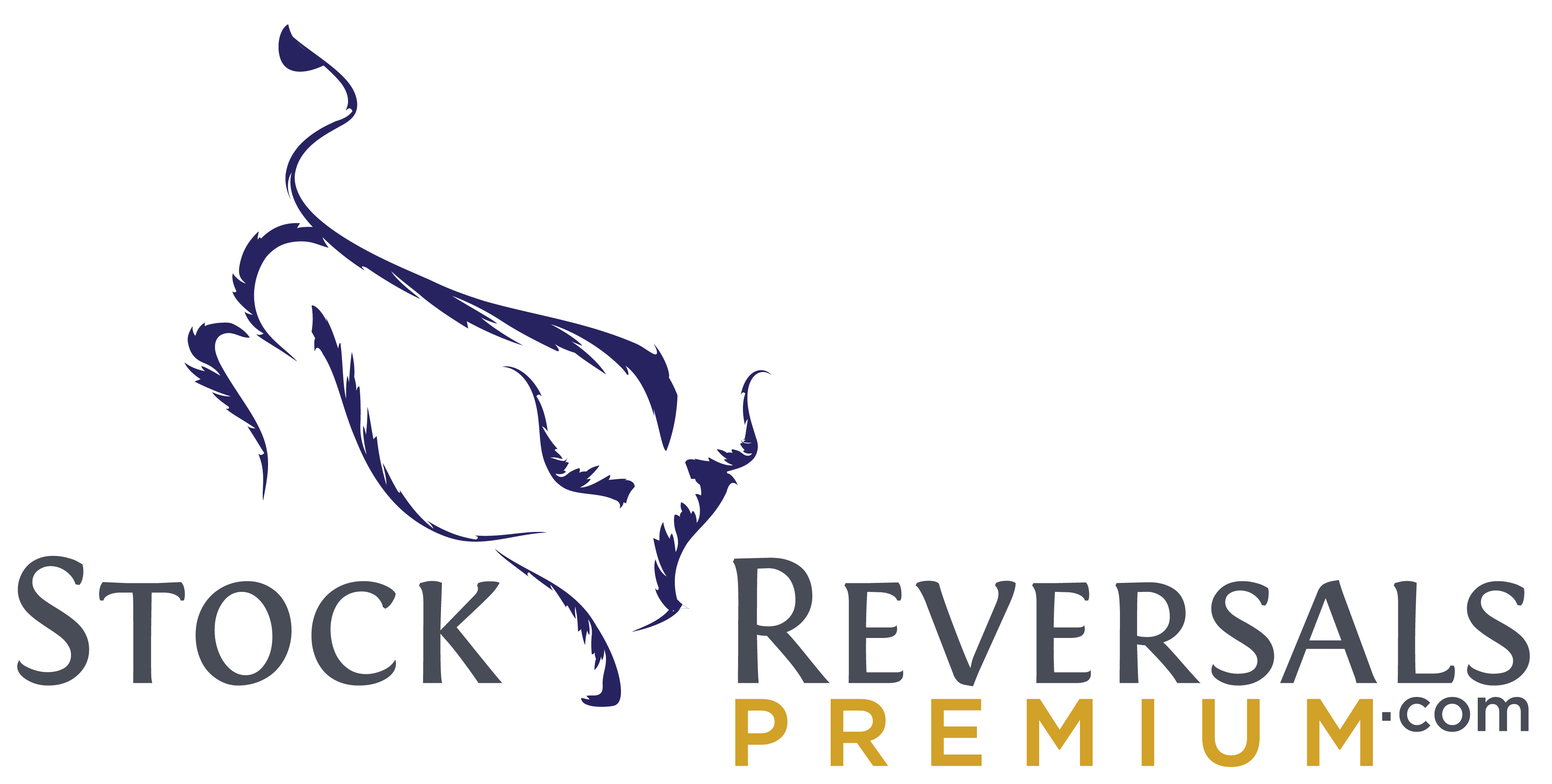 "I really like what you're doing (and it's not just because you're on a hot streak right now).    I feel like you have the whole package – solid fundamental and technical expertise – combined with a very realistic grip on trading psychology." A.W. –  3/28/17- SRP Member
"David, you are, without a doubt, one of the best if not the best Elliott Wave guys I am aware of" 8/30/17
Peter Brandt, CEO, Factor LLC  (One of the worlds top Commodity Traders and Technical Analyst)