13 Jun

Can the market still push to highs?

Can the Market regain form after last Friday's stunning reversal?  The answer is yes, as we can see that the pullback to 2415 on the SP 500 from 2446 highs falls within the boundaries of a typical "Wave 4" correction pattern.  We are keeping an eye on 2407 as key support for the final end of Major Wave 3 in this stage of the Bull Cycle rally.

We have an updated Daily and Futures chart analysis below for the SP 500: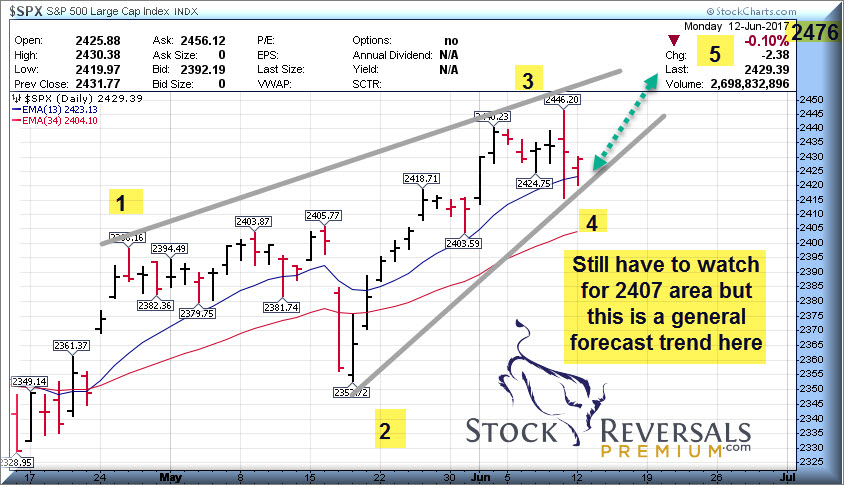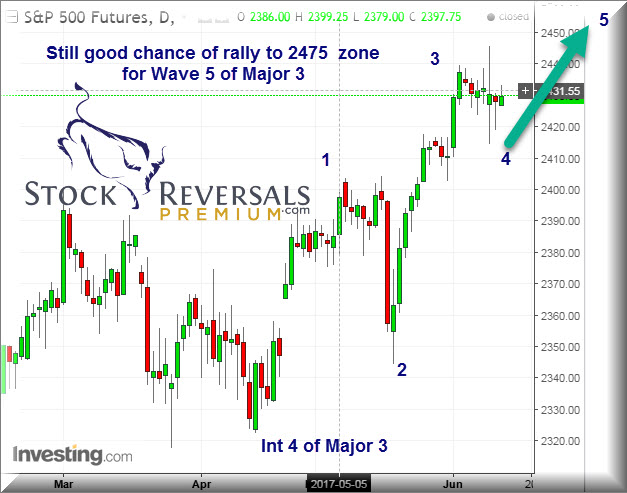 Every morning we update our SRP Members on the SP 500, Gold, Oil, Biotech in our Forecast section, and we go over our open swing trade positions, market strategy, and educational tips and pointers.
Consider either opting in for our Free service or looking into our Premium service.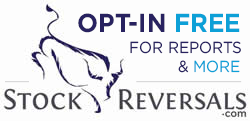 ---
Click to learn more about our SRP Swing Trade service, with track record, sample alerts, sample morning reports and  forecasts and more by clicking banner below