18 Jul

All time highs, what is next for the markets?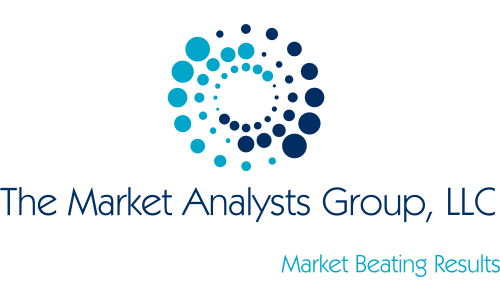 Publishers of Stockreversals.com and  Stockreversalspremium.com 
---
Major Wave 3 continued onward this past week, finally moving towards our long standing 2476 SP 500 target we laid out in late March as possible.  The initial target was 2443 which we discussed in early March for Major Wave 3 as a "low end" target.  2476 we felt was more "perfect" and we have an outside shot at the 2525 area as well.
This past week leading the way were the Tech Stocks coming back into favor after an ABC Correction.  Biotech is in a 4 week base pattern which is working off a near parabolic move leading into the consolidation.
Let's take a look at the charts on SP 500, QQQ ETF, and XBI ETF (Biotech)
The SP 500 weekly chart continues to play out as forecast, as we hit a high of 2463 and closed at 2459. Keep your eyes on that 2476 area plus minus a few points:
QQQ Chart Update:  The NASDAQ 100 Index completed an ABC correction and now will attempt new highs
The XBI ETF (Biotech) continues to consolidate in a 4 week base pattern, setting up for possible big move up:
---
Take a moment to Opt In for our Free Stock research and Market Forecasts here: Name and E-mail only, and we do not share your information with any other entity.
[Recent winners given to SR Members in reports: STRP up  500% in 21 months from  Research Report. TRVG up 70% in 8 weeks from Post IPO Base report, SHOP up 230% from 2016 long term stock report and more!]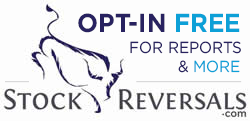 ---
Swing Trading- Always have a game plan as you enter a trade. What will you do if the stock goes up, and what will you do if it goes down?
This past week in the Sunday Weekly report we came out with a list of 9 trading ideas and 4 of those really had great weeks.  AAOI up 22% leading the way, CRTL up 16%, and YY up 12% naming a few.
At our SRP Swing Trade service we had been accumulating YY shares as they dipped towards 55-57 ranges, and this paid off on a big breakout late in the week.   We took 1/2 off the table on Monday for 17% gains.  A 17% gain on a $5,000 position would have paid for over 12 months of SRP membership, consider joining!
The takeaway from this is that you have to differentiate between a pullback in a base pattern that you use to buy more shares, or a stop loss in a breakdown.  In this case we had advised our members to look for a drop towards 55 after our alert near 57. Indeed, that dip came as we hit 55.50 intra-day within 1-2 days of the alert, but this past week we closed near $64 for a very strong move in our favor.
Less experienced traders would have taken the loss but in this case we were prepared and in fact expecting a drop, so we moved to add more shares to lower our average. This is a key tenet of our work at SRP for our members, identifying patterns before the complete and having a road map to benefit.  Always go into a trade with a plan if the stock goes up or down.
Here was our original chart sent with the alert in late June.
Updated YY chart, we remained long going into Monday with a large gain of over 15% and then took some off  the table in the mid 65's for 15-17% on Monday afternoon.  The chart below shows the Friday close of last week.
Always have a plan going into every trade and maintain discipline…
---
Market Notes:
Lots of 7-10 week base patterns had been forming on top quality companies coming into this past week.
Bulls are at 50% in the Investment Advisor surveys with Bears at 19%
The IWM ETF (Russell 2000) index is close to a big breakout
Gold is rallying off and ABC decline where C was equal to A, but not sure how much legs the rally will have
Tech stocks are back on track after a typical ABC correction, with Chinese stocks leading the charge
---
Weekly Swing Trade ideas- Each week we try to outline 10-18 ideas to consider and we often cull this list down at SRP as we try to identify our best swing trade ideas for SRP members.
LITE-  8 Week base pattern for this optical communications provider
ATHM- 9 week Flat Base for the chinese provider of online automobile content and commerce
ZBRA- 10 week corrective base pattern, PE 17, Thermal Printers and RFID Tag technology
MTSI- 9 week base pattern, Chips for next generation internet applications
ESNT- 4 month base pattern for mortgage insurance provider, PE 15
GRUB- 12 week base for online food delivery service
ATVI- 8 week base for this interactive gaming technology company, in game purchases leading revenue gains
MOMO- 13 week base pattern following what we called a "Wave 4 correction" from 46 to 35.
CELG- 4 week base pattern for one of our favorite blue chip Biotech firms, PE 21, Growth 27%
TTD- 10 week base pattern for digital media advertising firm, one of our favorites since $29
MDC- 10 week base pattern for his homebuilder with a PE ratio of 16 and strong growth
---
The past few weeks we closed  out LABU for 19% gains,   1/2 YY for 15-17% Gains, TWLO for 17% gains, and took profits on BIVV for 14% Gains just naming a few!
"I really like what you're doing (and it's not just because you're on a hot streak right now).    I feel like you have the whole package – solid fundamental and technical expertise – combined with a very realistic grip on trading psychology." A.W. –  3/28/17- SRP Member
Check out our swing trade service where we provide research, reports, entry and exit alerts via SMS and Email, plus morning reports, market forecasts daily and more! www.stockreversalspremium.com